Advertising should be more than setting up some ads for your entire market and putting them on auto-pilot. There are better ways to maximize a credit union advertising budget, and the following ideas primarily leverage data to more precisely target audiences with the right product to the right person by targeting a younger demographic that will help build the membership base.
Credit Union Advertising Campaigns Targeting Young Adults
Whether high school and college graduates leave home or stick around a few years, it is a time that they begin selecting a financial institution and establishing roots so it is a time well worth your efforts to connect with them.
Idea 1: College Freshman Events
Is there a college or university in one of your markets? Partner with the school to gain access to orientation and new student events. My daughter Sara just attended freshman orientation at a university, two hours from home. The local credit union was heavily represented to promote opening checking and savings accounts in the students' new local market, advocating easy access to funds. With the next generation of consumers as its target market, the credit union was just exposed to and practically endorsed by the university, to thousands of students with huge potential for long-term relationships.
Ideas 2-4: Help Youth Members Choose a Primary Financial Institution
My husband and I have been members of a large credit union for over 25 years. Our son Jacob, had a savings account with the same credit union for 20 years and a checking account for four. But the credit union has not leveraged his, nor our information, to market to him and could easily miss a prime opportunity to become his primary financial institution once he leaves home.
Credit Cards
Building credit has become much more difficult than when I was 18 and a freshman in college; a time when banks enticed wide-eyed 18-year-olds to open a credit card with the simple reward of a pizza. (I still have that credit card, by the way) At age 21, Jacob is a little later to find that he needed a credit card for adult life but it was an ordeal to get approved. He applied with his/our credit union but was declined because he had no credit. The member services department told us he should instead apply for a personal loan (that he didn't need), and make payments each month to build his credit. As a long-time member of the credit union, it seemed ridiculous to require him to pay interest on borrowed money that he didn't need. And as a parent I was irritated that a trusted financial advisor recommended an unnecessary loan to a demographic it identifies as unreliable with money. (Cue visions of $1,000 worth of video games and beer.)
Instead, I stepped in and we applied for a joint credit card so he could get approved and build credit. Three months later, he now receives pre-approved offers from a national bank. While we feel loyal to our credit union, the recent experience doesn't reflect that loyalty back to us as members.
I don't know the secret formula to getting credit, but our credit union has the information to set up its young members for success; so a low-limit, even secured, credit card offer would have been a welcome promotion, especially after the first declined application.
Auto Loans
Jacob also just graduated from college and has a job offer. As a student, he patiently drove a 2007 Honda Civic, and now he's eyeing a new truck. Unfortunately, our current credit union has not leveraged its information to promote auto loans to him which is a missed opportunity.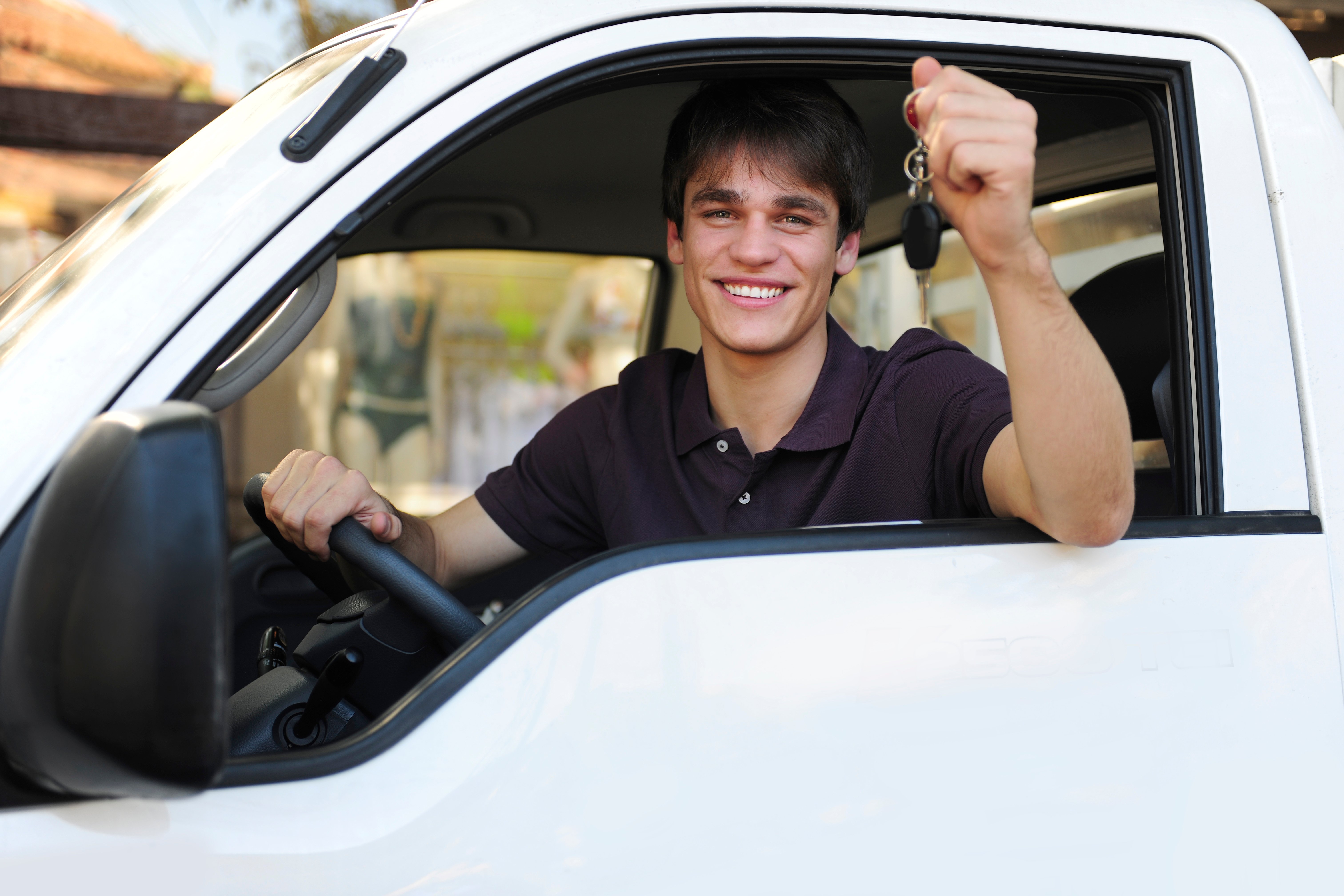 Personal Loans
While Jacob didn't need a loan, plenty of other young adults in transition stages could benefit from one. Promote personal loans to young adult members for things like education, travel, engagement rings, first apartment furniture, and tech purchases.
The WebStrategies Consumer Banking Preferences & Behavior Report reveals that 76% of people under 45 say they saw a credit union ad in the last three months, most commonly online. Social media, search, display, and banner advertising are prime locations to reach this demographic. Remember to use personalized email messages to the current members using the information already in the credit union CRM.

Idea 5: Utilize Marketing Automation
Using credit union member data to directly reach the next generation is a rich opportunity to build membership. Tools like HubSpot enable marketers to target families with 16-year-olds, for example, with ads for auto loans and student loans. WebStrategies is a Diamond HubSpot Partner and has helped credit unions across the United States to onboard HubSpot, the powerful CRM that gives tremendous access to information and marketing automation tools, full-funnel tracking, and reporting. We can help your credit union marketing team too. Or, if you use another CRM, WebStrategies has deep knowledge and experience with a wide range of tools to provide innovative integrated solutions to extract rich member data for your targeted advertising campaigns and full-funnel tracking.
Schedule a call or contact us to set up a conversation about how we can help target the audience and automate credit union advertising campaigns.
Ideas 6 & 7: Credit Union Digital Advertising Campaigns
Use remarketing campaigns to existing members or visitors on your financial product pages; perhaps those who are shopping for the best rates as they shop for loans or savings products. Continue to remain fresh in their minds with Google and social media ads related to the pages they visited. HubSpot provides helpful information on remarketing and retargeting ads or you can contact WebStrategies for assistance with digital remarketing or retargeting campaigns.
Idea 8: Make the best of the current economy
Most investment portfolios are taking a hit since the U.S. economy is being negatively affected by inflation. While investors are tired of seeing values decline, now is the time to promote the positive rate of return of savings products like money market accounts and savings certificates.
Idea 9: Use member data to market to older members
Chris Anderson, the Director of Marketing at Listerhill Credit Union found digital marketing was simply not effective for older members. Watch our webinar in which he and Brian Redden from Conquest Graphics, and explain how a large credit union leveraged its digital information to automate direct mail promotions to members who were previously resistant to digital marketing campaigns.
Lean into Credit Union Advertising, Even When the Budget Tightens
The predictions about higher inflation rates may have everyone in the financial industry on edge, so ramping up credit union advertising with strategic targeting is more important than ever. Make the most of your advertising budget by leveraging the information you already have on members and since they already know and trust their credit union.
WebStrategies is a leading digital marketing agency, specializing in credit unions. Let us know what challenges you find in the credit union advertising space - contact us or comment below.