Calculate your ideal 2020 marketing budget
NOTE: This calculator is based on actual and forecasted data prior to the Coronavirus pandemic. We will adjust this as the impact becomes more clear. For now, if you have a question about how to allocate your budget, feel free to reach out to us.
Calculator is intended for businesses generating at least 1 million in annual revenue.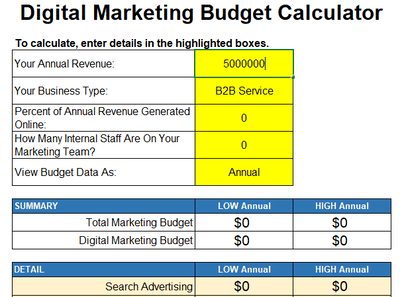 Calculate your budget in seconds