Do you want to save time on your credit union marketing? Want to provide a more personalized marketing experience? Want to increase your conversion rates when connecting with your members? Then marketing automation is a strategy you want to have in your marketing tool belt.
There are various marketing automation options available to market your credit union based on your goals and what will best help you achieve them.
Dynamic Landing Pages
Dynamic landing pages are a popular marketing automation tactic allowing you to showcase personalized marketing messages to different users based on how they interact with your credit union.
The marketing industry is moving toward more personalization, which increases conversion rates. This is because website visitors want to experience content that relates to their specific needs instead of content that has nothing to do with their goals or pain points. Dynamic landing pages allow you to provide that experience.
Tracking
Tracking software keeps track of what users are doing on your website by monitoring their digital footprint. This not only allows you to provide a better user experience by analyzing where users tend to drop off and where they tend to convert, but it can give you valuable insight into specific user behavior.
With visibility into the behavior of those who visit your site, you can make more informed strategic decisions about your website, and gather behavior information about existing members and prospects. This allows you to serve up personalized messaging, potentially increasing conversion rates and providing a better user experience.
Email Marketing
Email is a long-standing approach to reaching your audience at this point. However, email automation capabilities aren't always used to their full capability. There are various ways you can utilize email marketing automation to reach your ideal clients and customers.
Email automation saves you time because you can schedule your emails instead of having to send them out manually. This can be especially helpful when you have a sales campaign or nurturing campaign that requires you to send multiple emails over a set period.
Also, most email marketing platforms include valuable analytics that would be difficult and time consuming for you to collect and analyze manually.
You can also send personalized emails based on your customers' needs. As you segment your list into different groups based on how information you have about them, you can send separate emails to each segment, providing them with the solution to their pain point.
Again, personalization helps to increase conversion rates.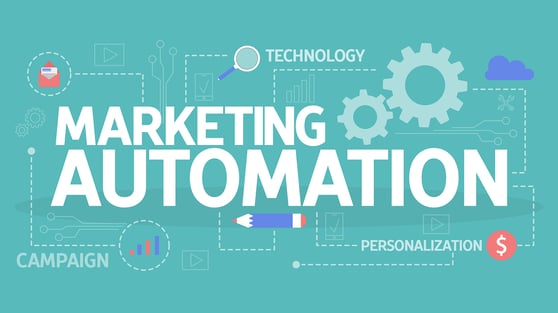 Nurturing Campaigns
Nurturing campaigns are a component of email marketing automation.
They allow you to send targeted content based on their interaction with the credit union. When a member or potential member learns about an opportunity to join your credit union or take advantage of a product or service, it doesn't mean they're ready to take action.
A nurturing campaign lets you connect with them, build trust, and help them become more comfortable working with you or with the product they are interested in. After someone goes through an email nurturing campaign, they are more likely to take action.
Lead Scoring
Lead scoring is a helpful marketing automation tactic enabling you to rank your prospects on a scale that shares their values related to your business. Their rank lets you know their priority for prospecting and sales. You want to prioritize those who have a higher lead score because they are more likely to convert.
This saves you time and energy by allowing you to focus on the members and prospects who are ready to take action, while others can go through automated nurturing campaigns until they're ready.
List Building
List building is a signature component of marketing. You will naturally collect email addresses when members enroll in certain services or purchase certain products with your credit union.
Alternatively, you can purposefully collect email addresses with a lead magnet by creating a free resource your members or potential members can opt-in for, such as a financial training, eBook, or resource guide.
After they get on your email list, there should be a series of emails sent via an email marketing nurturing campaign. Having an email list lets you stay in contact with your members and potential members.
You can then send various email marketing campaigns to connect with them and eventually promote your offers, products, and services.
Automatic Triggers
Automatic triggers allow your marketing efforts to run on autopilot so they're timely and relevant to the member. They are set off when people who interact with your credit union take specific actions.
For example, if someone clicks a particular link within your emails, there can be a trigger that sends them additional emails or other content relevant to their needs based on the action taken. Or, a trigger can automate the creation of a task for a loan officer to follow up with a prospect when they take a certain action.
Choose The Best Credit Union Marketing Automation Tactics For Your Strategy
Marketing automation as a whole is a strategy you can use to improve your marketing campaigns and ROI. Not only does it save you time by automating many of your marketing efforts, but it also allows your marketing and sales team to spend more time on other tasks that help you achieve your sales goals.