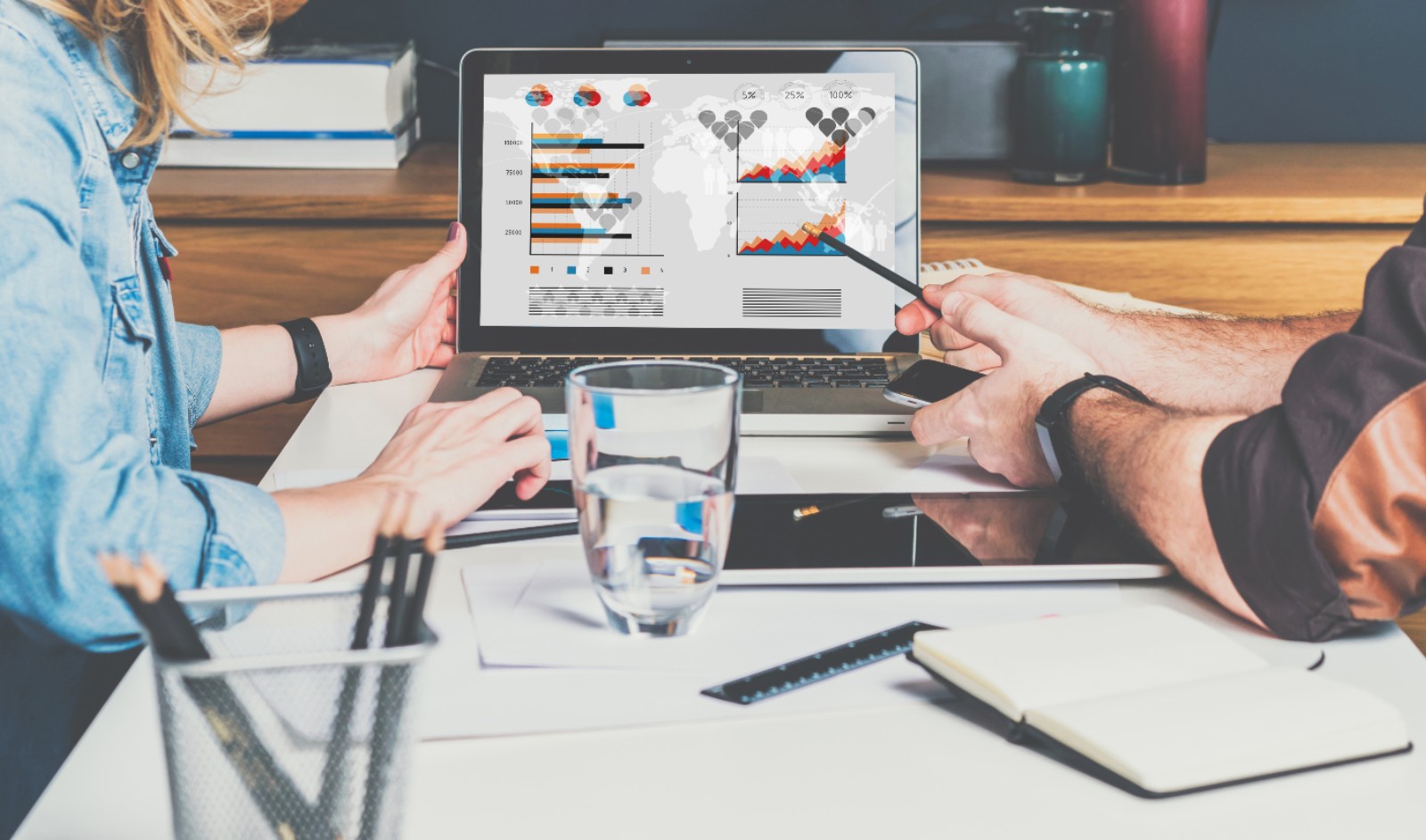 Equipment manufacturers don't have the resources to implement marketing tactics that don't bring in qualified leads. Every tactic that equipment manufacturers invest in should be able to provide a solid ROI.
So how does digital measure up to that standard?
We discussed here how and why equipment manufacturers are investing in digital. But are companies who invest in this area seeing the value in digital marketing efforts? The short answer: Yes, they are.
Both industry research and our own results have proven the value of digital marketing again and again. We've compiled some of the most compelling research to that point below.
Case Study: Measuring Marketing Results
An equipment manufacturing company came to WebStrategies that had been marketing primarily through word-of-mouth referrals. Their goal was to generate quality leads through a measurable method.
Our digital strategy:
Implemented a strategy of content marketing and SEO

Used conversion rate optimization and testing to improve conversion rates

Launched Google Ad campaigns and frequently optimized them
Our results:
Website traffic increased

57%

compared to the previous year.

Website conversions have increased

765% year over year

.

In the past year, paid advertising cost-per-click has decreased by

50%

.
You can read more about our digital strategy in the full case study.
Case Study: Generating New Leads
In another instance, a construction equipment dealer and manufacturer partnered with WebStrategies because they were struggling with lead generation.
We implemented the following digital strategy:
Designed a new website to boost online presence and promote them as an industry leader

Launched an online advertising campaign based on their buyer personas

Prioritized SEO tactics to further organic reach
Our results:
An ad campaign that reduced conversion cost by

507%

in 8 months.

Organic conversions increased by

257%

in one year.
The full case study is available here.
Case Study: Improving Digital Strategy
An equipment manufacturing company was rapidly growing in the national and international markets but had only produced inconsistent content in the past and was spending too much on advertising.
Our digital strategy:
Strategic, consistent content production

Optimized advertising strategy
Our results:
Cost per lead from advertising was

cut in half

compared to 2019.

The client saw a

50%

increase in organic traffic to their website.
You can read the full case study here.
Digital Marketing Offers Better ROI Tracking Capability
In our annual manufacturing digital marketing survey, we asked, "Do equipment manufacturers see a positive return on their marketing investment?" 61% of survey respondents said yes.
This question was asked about total marketing investment, not digital alone. It is interesting to see that 31% of respondents said that they were not able to calculate ROI.
Here you can see the breakdown of responses:
What sets digital apart is the possibility of better ROI tracking compared to traditional marketing tactics such as magazine advertising or advertising in a trade publication where it is impossible to determine how many people saw your advertisement and if they took action after seeing it.
A prospect's buyer's journey is much clearer in the digital space. With the right tracking in place, you can determine which campaigns are generating leads and conversions.
Content Marketing Most Successful Digital Tactic for Equipment Manufacturers
It's worth noting that 77% of equipment manufacturing marketers in our survey shared that content marketing was a successful tactic for them. Content marketing helps your target audience to find your business online; it also allows you to demonstrate your expertise in the industry.
Let's say that you don't focus on content marketing. When qualified leads search for a topic, your website won't appear on the SERP (search engine results page). Your competition that has invested in this tactic will show up, however, potentially taking your company out of the running to win that lead's business.
Other tactics including email marketing and paid search advertising ranked as effective for manufacturers. Here is the breakdown of responses:

We've seen manufacturers who invest in digital marketing increase qualified website traffic, increase online conversions, and cut cost per lead. The results that manufacturers get from digital efforts are worth the investment.
Learn more about digital marketing tactics for equipment manufacturers and how they can help you attract qualified leads for your business here.