Throughout the WebStrategies benchmark blog post series, we have covered several site engagement metrics for credit union websites. So far we have analyzed where credit union website traffic comes from, the average age of credit union website visitors, how long it takes credit union websites to load, and much more.
If you would like to catch up on any of the previous posts in this series, you can find them below:
How Long Does the Average Visitor Spend on a Credit Union Website?
What is the Average Bounce Rate for Credit Union Websites?
Where Does the Average Credit Union Website's Traffic Come From?
What is the Average Organic Traffic Growth for a Credit Union Website?
What is the Average Age of Visitors to Credit Union Websites?
How Much Credit Union Website Traffic Comes from Mobile Devices?
How Fast do Credit Union Websites Load?
In this final post of this series, we are going to be taking a dive into how often users actually complete loan applications on credit union websites.
Conversion Rates Vary by Products
If you have tracking set up between your credit union's website and account application system, then you are able to compare the number of submissions that your loan applications generate versus the amount of started applications. This is called the conversion rate.
Tracking the conversion rates on your loan application pages is an important step in determining if those pages are performing well so that you can make any changes that may be necessary.
We took a look at several credit union websites around the country and found that the average completion rate of loan applications varied greatly depending on the product the user was applying for.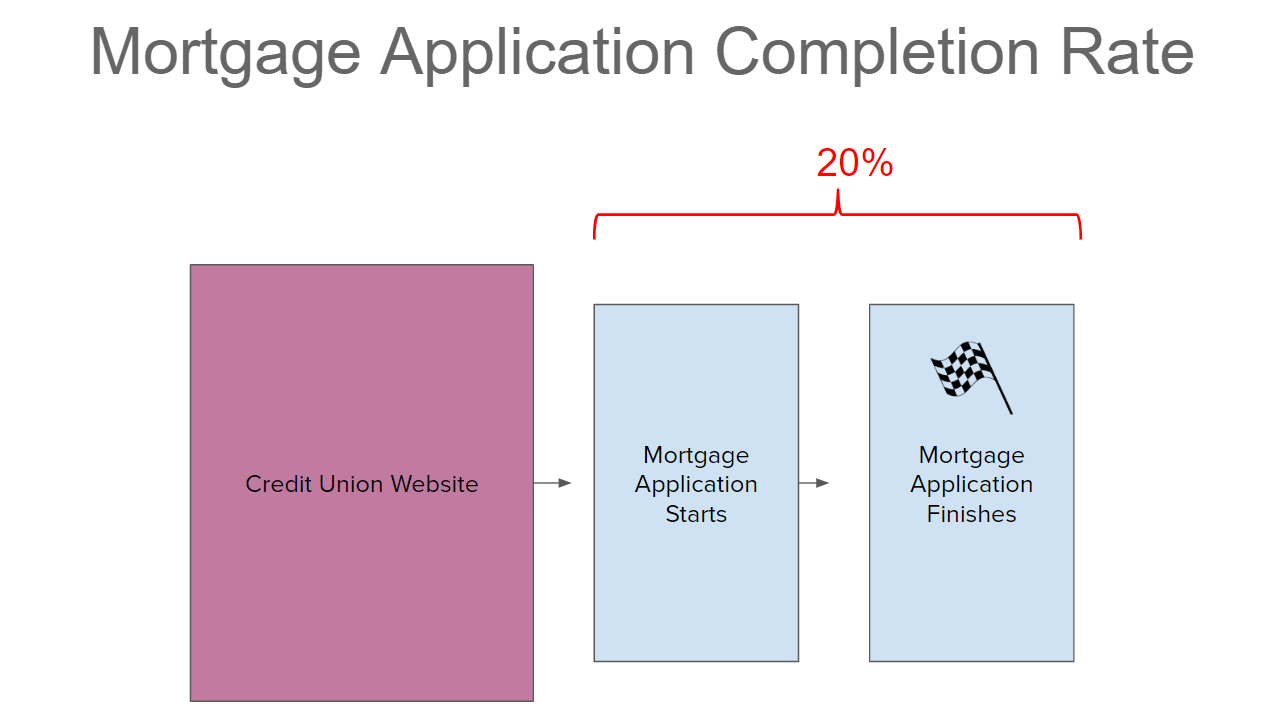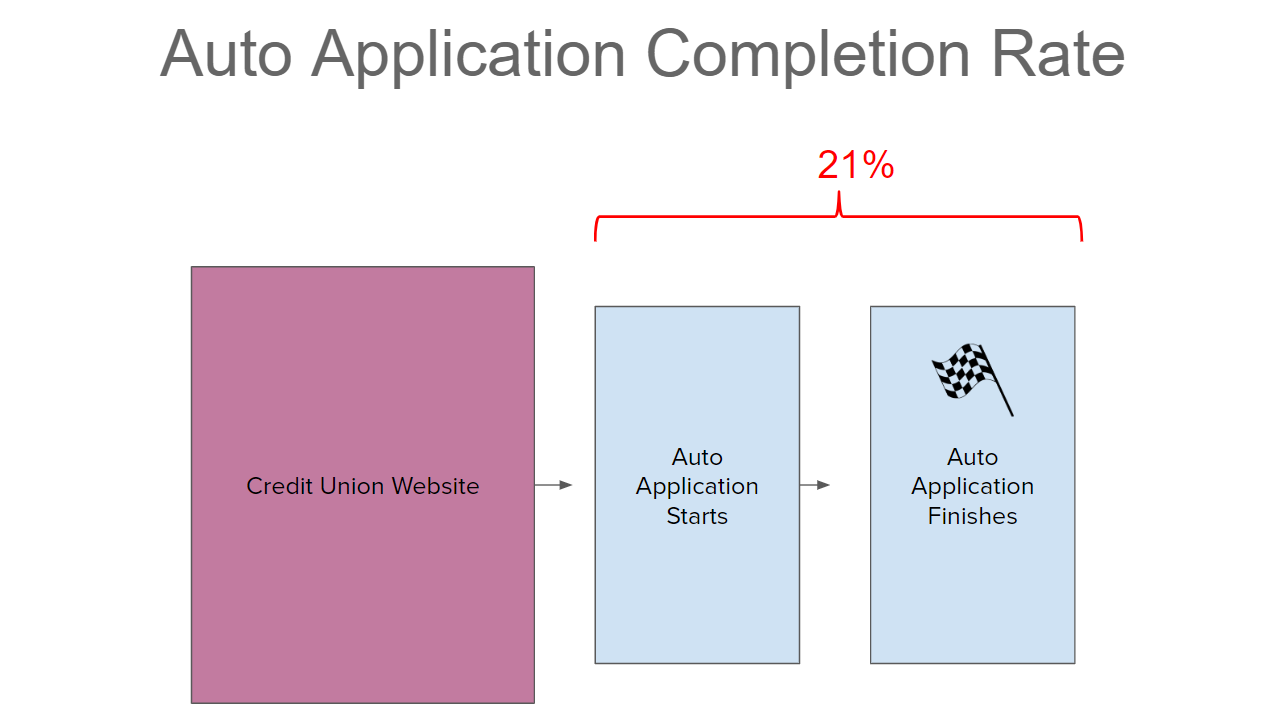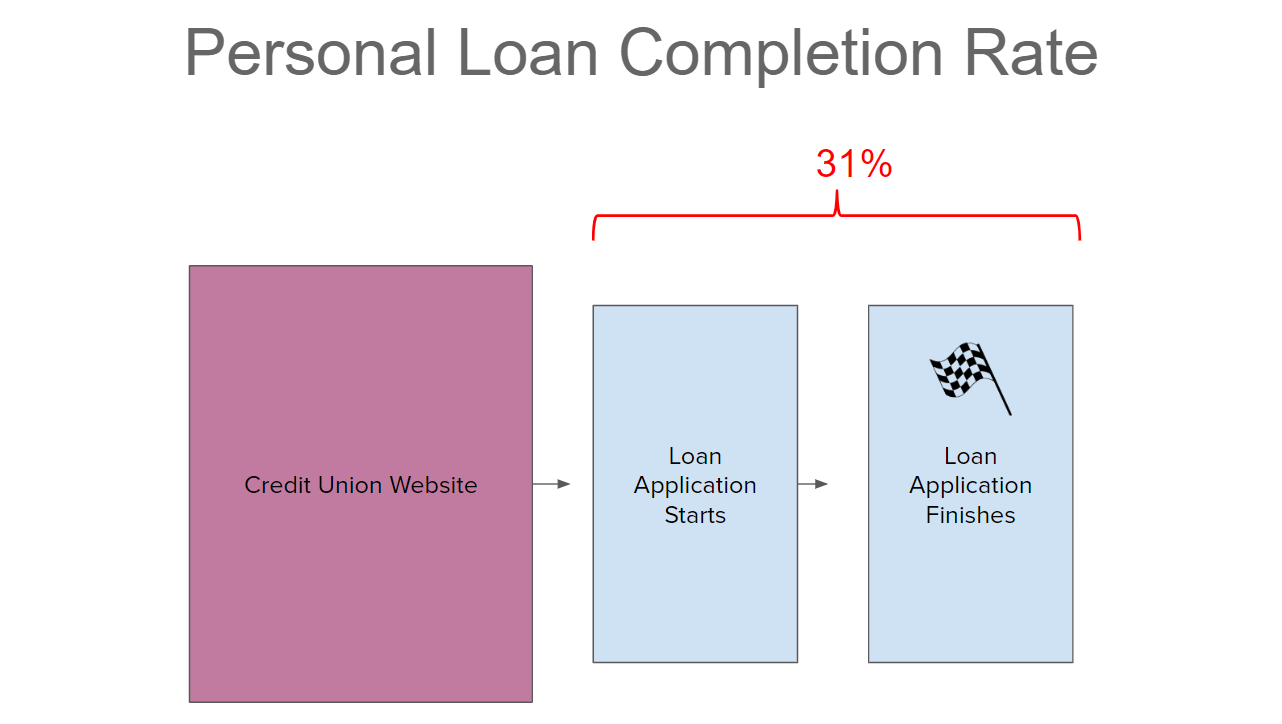 For instance, mortgage and auto loan applications saw an average completion rate of 20% and 21% respectively, whereas personal loan applications were submitted 30% of the time.
Although these completion rates can be influenced by a variety of factors, there are several steps that you can take to ensure your applications are optimized and performing on par with what the rest of the industry is seeing.
How can Credit Unions Improve Their Conversion Rates?
Conversion rates are typically one of the most overlooked aspects of the credit union online experience, and there are some simple steps that credit union marketers can take to help generate more loan application submissions.
One of the primary components influencing whether a user completes an application or not is the experience that they have when navigating through the application.
For example, someone may choose to not submit an application because:
The application was too long
The application wasn't working correctly on their device
The application was requesting unavailable information
When choosing a loan application system, select one that provides a positive online experience for your users, and has a proven track record of high conversion rates.
Take a step back and analyze your application process from start to finish so that you can have a better understanding of the experience that your prospective members are having when they apply for your loans.
Finally, utilize any information that you have available for users who have not completed applications and create personalized marketing campaigns that target them using marketing automation or other digital tools.
Ensuring that this process is seamless and easy for your users will ultimately have a great effect on the number of loan applications that your credit union's website generates.