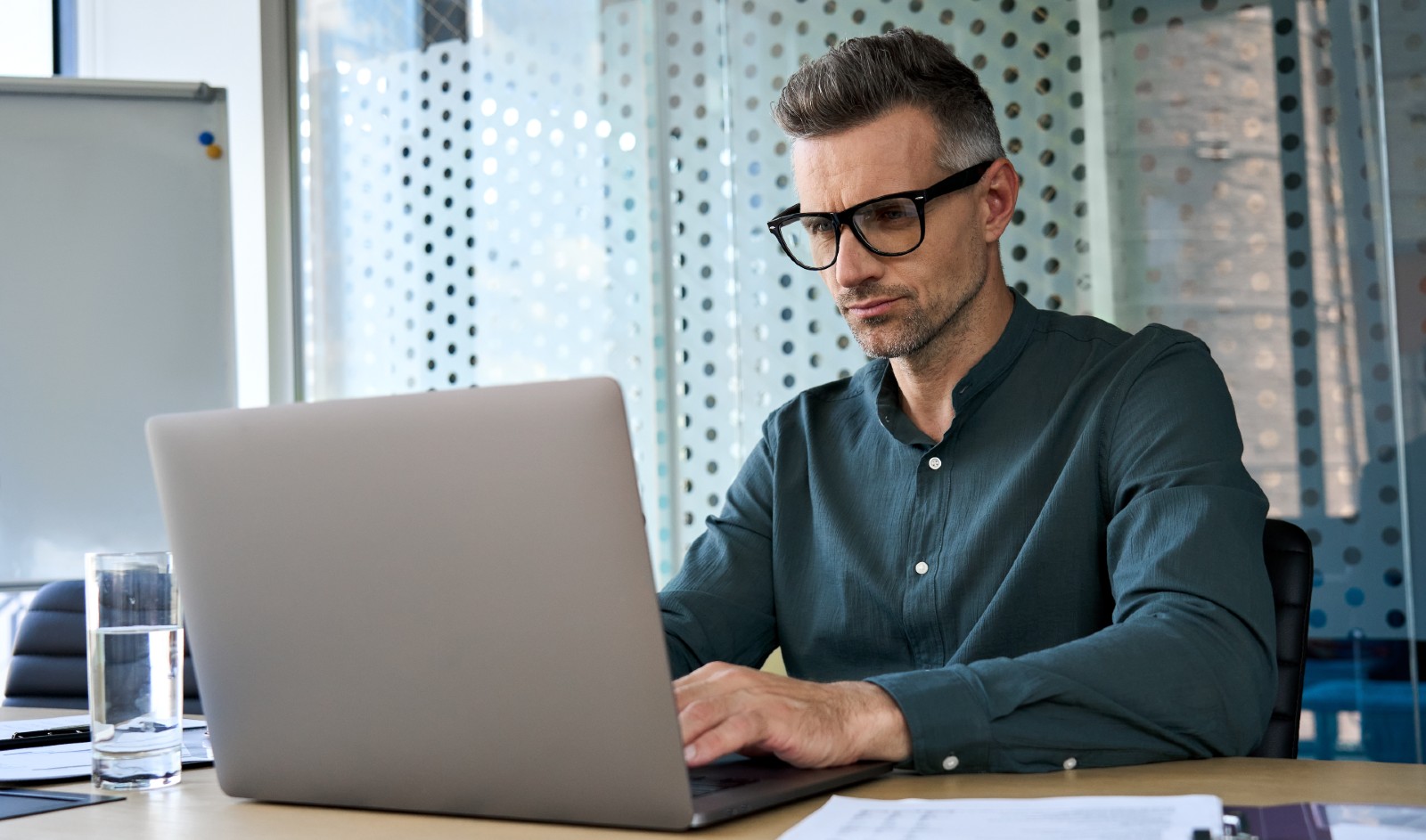 Manufacturers may face challenges when adopting and implementing a comprehensive digital marketing strategy. We'll address four digital marketing challenges for manufacturers and explain how your business can overcome these obstacles.
Challenge #1: Content Marketing for Manufacturers
We come up against the challenge of content marketing for manufacturers on a regular basis. It's tricky to explain how your product works and get that information in front of your target customer.
Oftentimes, the answers to problems we need to solve or pain points we need to address with content are held within the expertise of one individual within the organization. That person may be the CEO who is busy running a thriving manufacturing business or an engineer within the organization who is busy with other responsibilities and not able to devote time to content marketing.
The Solution to Content Marketing
A great way to quickly extract information for a solid piece of content is through interviewing an expert. Asking that individual to sit down and write a blog post is an ineffective use of their time. However, we've found that a short interview can collect all the information needed for a technical writer to compose effective content that can drive search engine traffic or convert users looking for those details. If you're struggling with content marketing, we share more helpful tips to overcome this hurdle in this article.
Challenge #2: Digital Technology is Out of Date...or Missing
This challenge is quickly identified when asking: "How do you track the growth/success of your marketing today?" The answer is often:
On paper
In a spreadsheet
[Insert name] in sales tells us
I don't know
These answers aren't sufficient because they cannot define how well (or poorly) an advertising campaign is going, how an email campaign performed, or what platforms are landing closed deals.
We often see situations where there is no analytics tracking data or the website and the CRM don't integrate with one another. For example, website contact forms may be directed to an email, instead of entered directly into the company's CRM. (If you have a Wordpress website and you are using Salesforce, learn how those platforms can integrate here.) In other cases, the website may be outdated or not intuitive to users.
The Solution to Outdated Technology
In these situations, it is apparent that manufacturer marketers need to improve technology to compete in their industry. That said, jumping from limited technology to a full suite of digital marketing tools is a daunting task.
The upfront commitment to learning new tools pays for itself in time in the long run as the marketing and sales process is streamlined. Properly configured analytics allows you to accurately track leads to determine ROI. Investing in a marketing automation tool helps businesses create highly personalized marketing campaigns to nurture leads and are more likely to convert into sales (more on that here).
A trusted partner can help you utilize new technology and ensure that it integrates efficiently. With all of the technological pieces in place, you can then focus more heavily on marketing efforts that work.
Challenge #3: The Buyer Persona is Undefined
Having a thorough understanding of who your target customer is should be at the top of a manufacturing company marketer's priority list. Without knowing who you are marketing to and why, you're just generating content that may not address the needs and pain points of those who need your product.
Determining who it is that you're selling to and what their needs are can change the direction of your business' marketing initiatives.
The Solution to an Undefined Buyer Persona
Dedicate time to establish your company's buyer persona! Defining who the individuals are that purchase from your manufacturing business and the journey they go through can really help marketing focus on what activities need to happen and when.
Do leads typically find you through Google organic search? LinkedIn? Word of mouth? How do your prospects move from being aware that they have a pain point to solving that problem? At what point does a salesperson jump into the picture and what actions result in the conversion of a lead? This article provides more help to establish your buyer persona.
When this challenge is addressed, you will be able to expand your top funnel leads through effective content marketing, increase the velocity of leads moving from the awareness stage to decision making through lead nurturing, and give sales the tools needed to meet the needs of their prospects.
Challenge #4: Trouble Reaching Your Target Audience
There are so many ways to reach people on the internet today. To name a few…
Google Search
Google Display
Bing
Paid social
Organic social
Direct emails
And then there are offline methods:
Newspaper
Mailers
Brochures
Word of mouth
Cold calling
This list can go on for miles and can consume a considerable amount of time to complete all of these efforts. When you consider the previous challenge, identifying your buyer persona, this list can be quickly reduced to focus your efforts on only the important activities and trim down on the time spent (or wasted!) on channels that do not generate or close leads.
The Solution to Reaching Your Target Audience
After determining your target audience through persona research and defining the buyer's journey for your business, take a look at all of the ways that you attempt to generate leads, nurture prospects, and communicate with customers. After taking inventory of what is working, (only possible when you address challenge 2!) discontinue the work that is not helping you meet business goals.
Cutting down work that doesn't produce qualified leads frees you up to be narrowly focused on more successful marketing tactics with measurable and proven ROI. (Tip: We've seen manufacturers have success with reaching their target audiences on LinkedIn. This article will be helpful if you're not currently utilizing the LinkedIn platform to its full potential).
Get Started…
Strategic digital marketing plans help manufacturing businesses grow and thrive so be sure to address these challenges. Now is the time to start tracking website activity through analytics data to hone in on KPIs, using integrated technology to streamline marketing and sales processes, and marketing smarter and more effectively through marketing automation.
You May Also be Interested In:
How much will it cost to effectively market your business? Download our custom manufacturing marketing budget calculator and calculate your ideal budget in seconds.