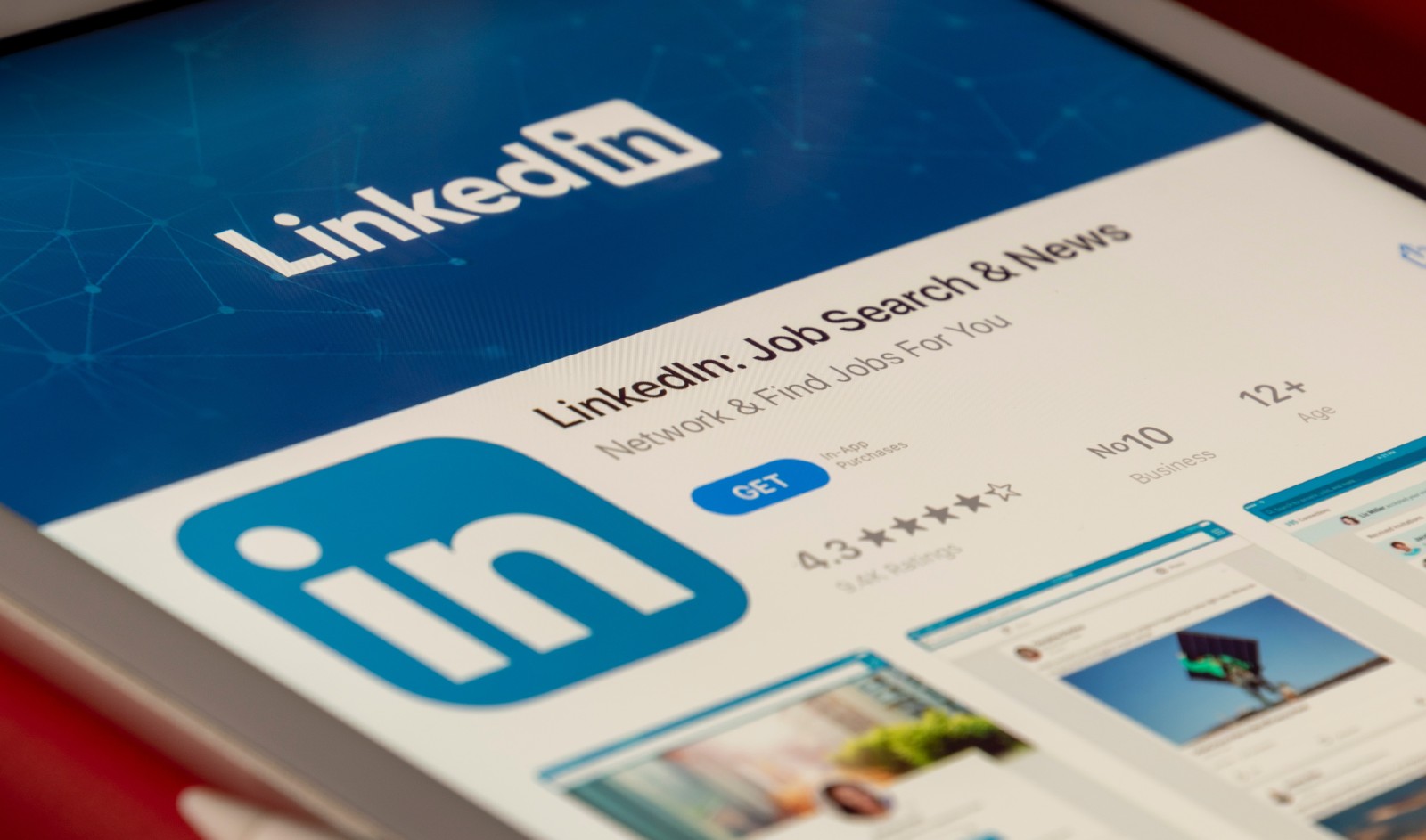 LinkedIn advertising is rapidly growing in popularity in the B2B space. But just because a platform is popular doesn't mean it will be successful for your business. Is LinkedIn advertising worth considering as a digital tactic for your company? Let's consider the benefits.
If you haven't pursued LinkedIn advertising before, you should know it can be a great tool for building trust with your target audience. Many B2B companies have already discovered this, so many organizations are allocating resources to the platform. And they are spending quite a bit.
How Much are B2B Companies Spending on LinkedIn Advertising?
According to eMarketer, LinkedIn currently holds approximately one-third of B2B display ad spend in the US (where $5.09 billion is being spent in B2B display advertising this year).
According to eMarketer LinkedIn ad spending in the B2B space is expected to continue to grow in the coming years.
eMarketer has a few noteworthy takeaways from this research:
LinkedIn currently holds the largest share of US B2B display ad spending with 32.2% of the $5.09 billion total.
LinkedIn is outperforming its social media competitors including Facebook and Twitter in US B2B ad sales.

LinkedIn is expected to cross the $2 billion threshold for B2B display ad revenue in 2023. That said, their share is likely to decrease as B2B advertisers diversify digital ad spending.
Will LinkedIn Advertising Get You More Leads?
LinkedIn advertising is one piece of a strategic, complete digital marketing plan. It is not a quick-win tactic, nor does it have a magic formula to bring in more leads.
That said, LinkedIn can be used to bring more awareness to your business. It builds trust over time so when your target audience does have the intent to purchase, your organization can be in front of mind.
What's great about LinkedIn is its targeting capabilities, which we explained in a previous article. You can layer on targeting to get in front of a very specific audience and start gaining trust with those people.
Targeting options include:
Job title
Years of experience in an industry
Education
Skills
Professional groups
Age
Gender
Location
Additionally, LinkedIn's Matched Audiences can be a powerful tool for B2B marketers because it allows advertisers to meld your prospect and customer data with LinkedIn's data. This can be used for retargeting visitors to your website (even specific website pages), targeting specific contacts by uploading an email list to LinkedIn and targeting specific companies to get in front of the people who work for organizations you most want to work with (this can be narrowed down further by job title to identify decision-makers).
So many targeting options allow your ads to get in front of company decision-makers. It's a smart way to fill the top of your funnel with prospects who are marketing qualified.
How to Make LinkedIn Advertising Effective
We spoke with a LinkedIn Client Success Manager who said LinkedIn's self-reported first-party data is what sets LinkedIn advertising apart. Since most LinkedIn users keep their profiles updated with job titles, responsibilities, and certifications, you can zero in on your most desirable prospects.
With this first-party data available, LinkedIn advertising can become an important part of your account-based marketing (ABM). You can direct specific messages to your matched audiences, thus nurturing the prospects that you have identified as VIPs.
One WebStrategies Client Success Manager advises B2B LinkedIn advertisers to remember that ads disrupt another person's day. So make sure the ad has value. One way to do this is by offering an informative ebook or webinar in your ad that will benefit your prospects. Then, when the individual who views the ad provides their information to claim that offer, you can add them to your CRM and continue to develop a relationship with them through email marketing, remarketing, etc.
This is just one way to use LinkedIn ads, however. As mentioned previously, LinkedIn is a platform that allows you to build trust with your audience over time. Branding ads that offer informative content to your target audience can be very effective to create awareness of your business. You don't have to ask anything of your target audience in return (i.e. their name, email, phone number, etc.) to forge goodwill and brand recognition.
When done well, LinkedIn advertising should be broadening your audience, helping you stay in touch with past customers, and build trust with both of these groups of people.
LinkedIn Advertising Success Stories
We've seen one instance where a B2B service company shared a video using LinkedIn ads. They then received a call from a high-end dealership saying that they heard their ad on the radio and then watched their LinkedIn video. After these touchpoints, they wanted to work with them. That lead alone could pay for 10 years of LinkedIn advertising. LinkedIn has dozens more success stories like this on its case studies page.
If you are still unsure of whether the platform will benefit your business, you can consult an expert. We confer with B2B companies every day to determine which digital tactics will align with their company goals, and we specialize in helping equipment manufacturers and industrial services companies grow.
Contact us if you would like to talk about a strategic digital marketing plan for your B2B organization.