Your member service team likely shines at personalized service when members walk into the branch, but how does the credit union interact with members who perform a large percentage of interactions digitally? It takes a concerted effort to maintain relationships with members who aren't frequent visitors and to stay top of mind for financial services.
Personalized and custom service to members is a way to strengthen the relationship by providing answers when they're needed most. Credit unions' member data provides countless opportunities to reach them with solutions, tailored to their situation and stage in life. Using a CRM such as HubSpot automatically triggers, tasks, and workflows making it easy to engage. Even without an integrated CRM, regular reports can be run that credit union marketers can use to craft communications.
Credit Union Digital Marketing to Members Under Age 45
Members under the age of 45 who use a credit union as their PFI name customer/personal service as a primary factor they value most in a financial institution.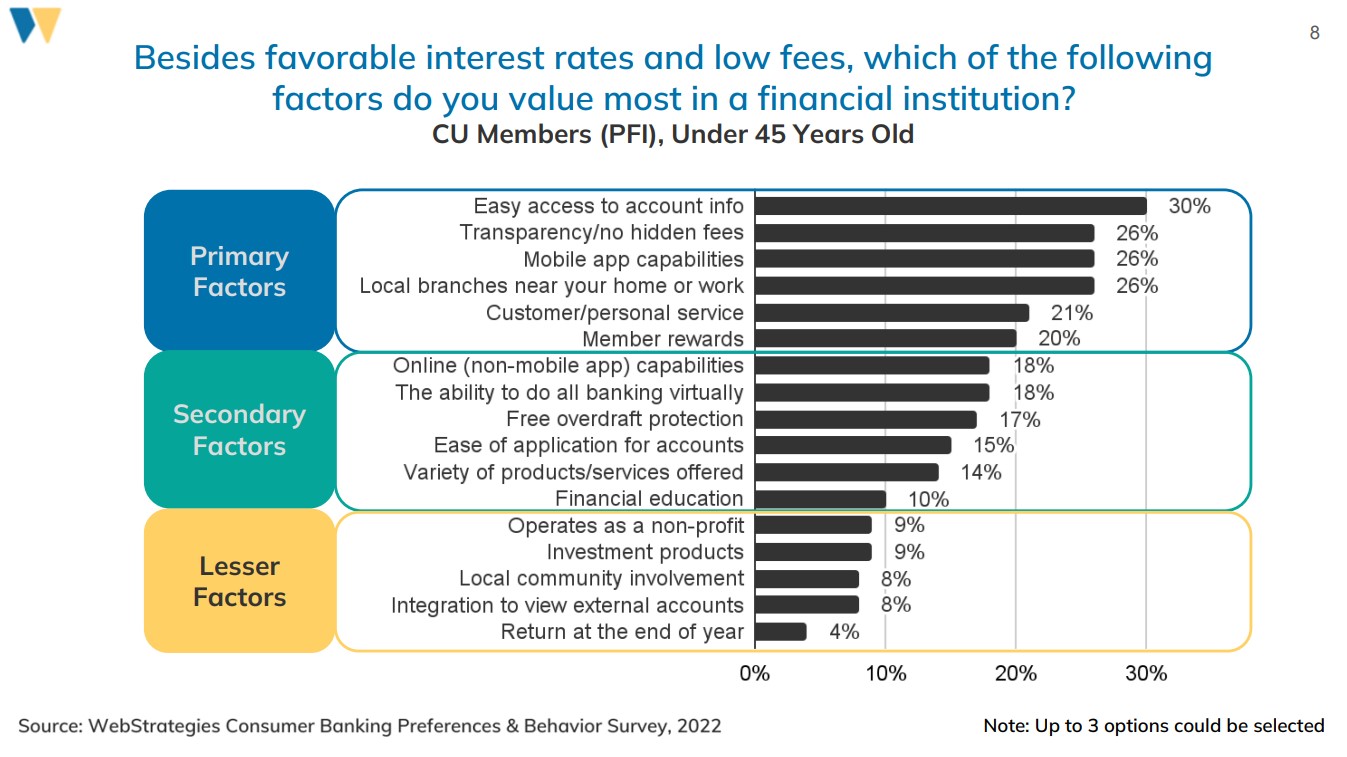 This age group that uses a credit union as their PFI rates credit unions as the best in most factors. This is notable because non-members do not value credit unions for these same factors so the most receptive audience is a credit union's current members. That is fortunate because a credit union has a wealth of data at its disposal that can, and should, be used for promoting the right product at the right time.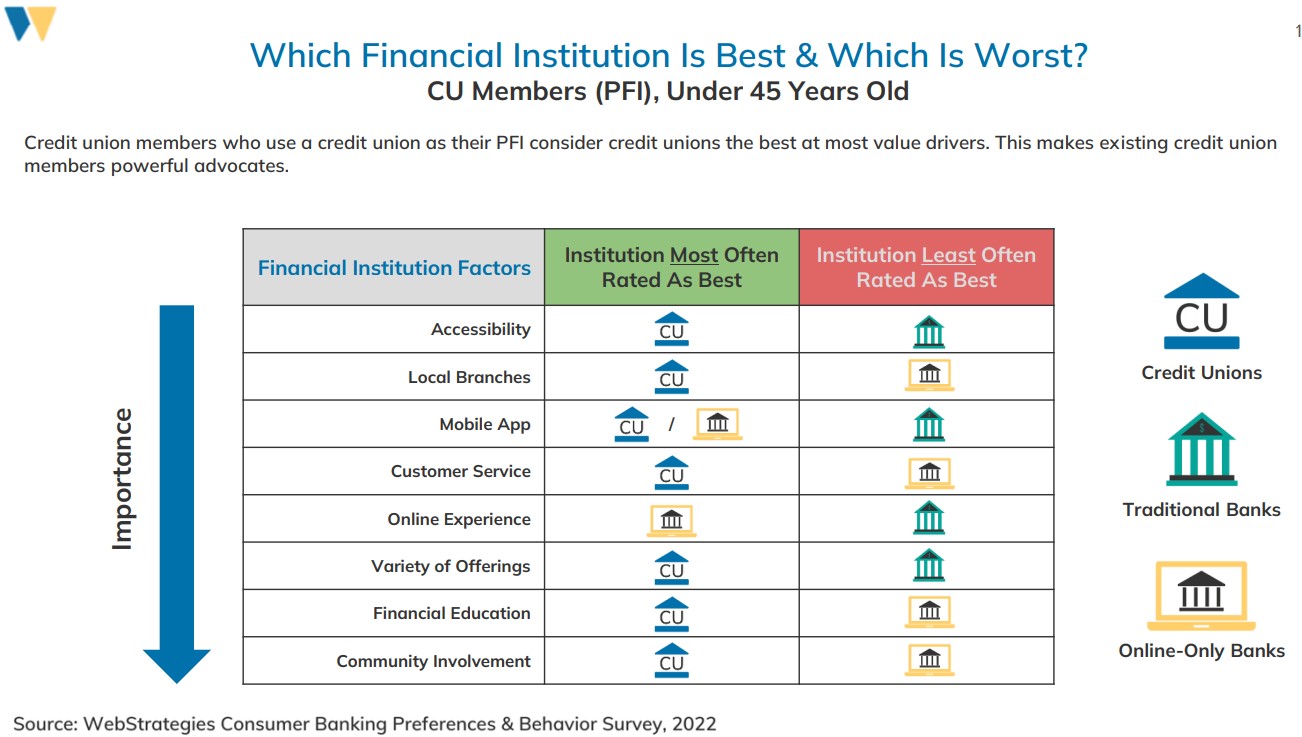 Use Data to Nurture Youth Members with Personalized, Timely Information
As youth members approach adulthood, strengthening the bond with them increases the likelihood that they will remain with the credit union as they begin making financial decisions for themselves in adulthood. Using the data from the LOS and connecting that data to the CRM enables personalized service that engrains the value credit unions offer into young adults' lives.
As youth members reach their junior and senior year of high school (usually ages 16 and 17) is a prime opportunity to promote scholarships for members as well as student loan information. Sharing the story of previously awarded members who went on to excel at community college, trade school or a university is a way to help youth visualize the possibilities for their next chapter in life.
Once the youth member reaches 18 years old, offers for credit cards can be coupled with opportunities for financial education that promotes responsible use of credit and growing savings accounts. Continuing to nurture the relationship by showing them how their credit score improves or declines with their choices and the impact of building credit responsibly can demonstrate the benefit of member-owned financial institutions.
Opportunities to Reach Adults in Their 20's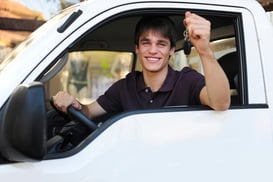 A young adult that sets up a direct deposit when starting their full-time job is likely soon ready for some larger purchases such as their own vehicle but it's also a perfect opportunity to encourage healthy habits to save for future possibilities. Promote and incentivize participation in digital financial education events.
Simple Ways to Appreciate Members
An easy way to remind members you care is to send an email with birthday wishes and "thank you" for being a member.
Periodic satisfaction surveys with an opportunity to contact member services for assistance can be used as a retention tool. If there is a small bug bothering the member, being able to address it before it becomes an irritation increases the credit union's value in their life. Show that you care before they walk out the door; when efforts to fix a problem are perceived as "too little, too late". Using a workflow to assign tasks to a team member to directly contact a less-than-happy member can make sure they don't slip through the cracks.
Looking ahead to 2023, what will your marketing content plan include in the form of new automated messages that will reach members to continually delight them? Have questions about accessing the data for a campaign that would wow them? Contact us for help with your data questions.
Additional Credit Union Marketing Information
Credit Union Advertising to Members
Credit Union Marketing Resources
Download the Full Consumer Banking Preferences & Behavior Report