As a credit union marketer, when it's time to secure your budget or request funding for a specific campaign are you able to justify the spend? Can you tie actual results to your marketing efforts for the credit union?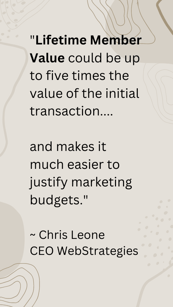 It is great when you can show the cost per application, cost per member, and cost per funded loan. However, when you're able to demonstrate the lifetime value of a member, the results are much higher than simply demonstrating the value of new members and then the spend required to acquire them is more readily accepted.
Using Lifetime Member Value as a KPI is also an indicator of how well the credit union retains members and a metric that credit unions will want to see grow over time.
If we only think of first transaction value we are greatly underreporting the value of a credit union advertising campaign. Measuring the lifetime value could be as much as five times higher than their first interaction alone. It becomes easier to justify budget requests and tie them to outcomes.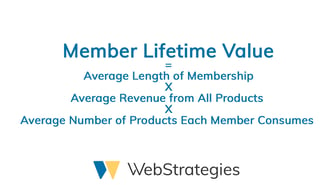 To calculate the lifetime value, you'll need to gather information about your member base and product statistics. Member lifetime value is a multiple of the average length of membership, average revenue from all products, and the average number of products a member consumes in their time as a member.
Once the lifetime value is determined, it can be applied to ROI calculations for advertising campaigns and is more likely to gain favorable results in marketing budget discussions.

Additional Resources
On Demand Video: 2023 Marketing Budgets for Credit Unions
Top Digital Strategies for Credit Union Advertising
Credit Union Marketing Resources