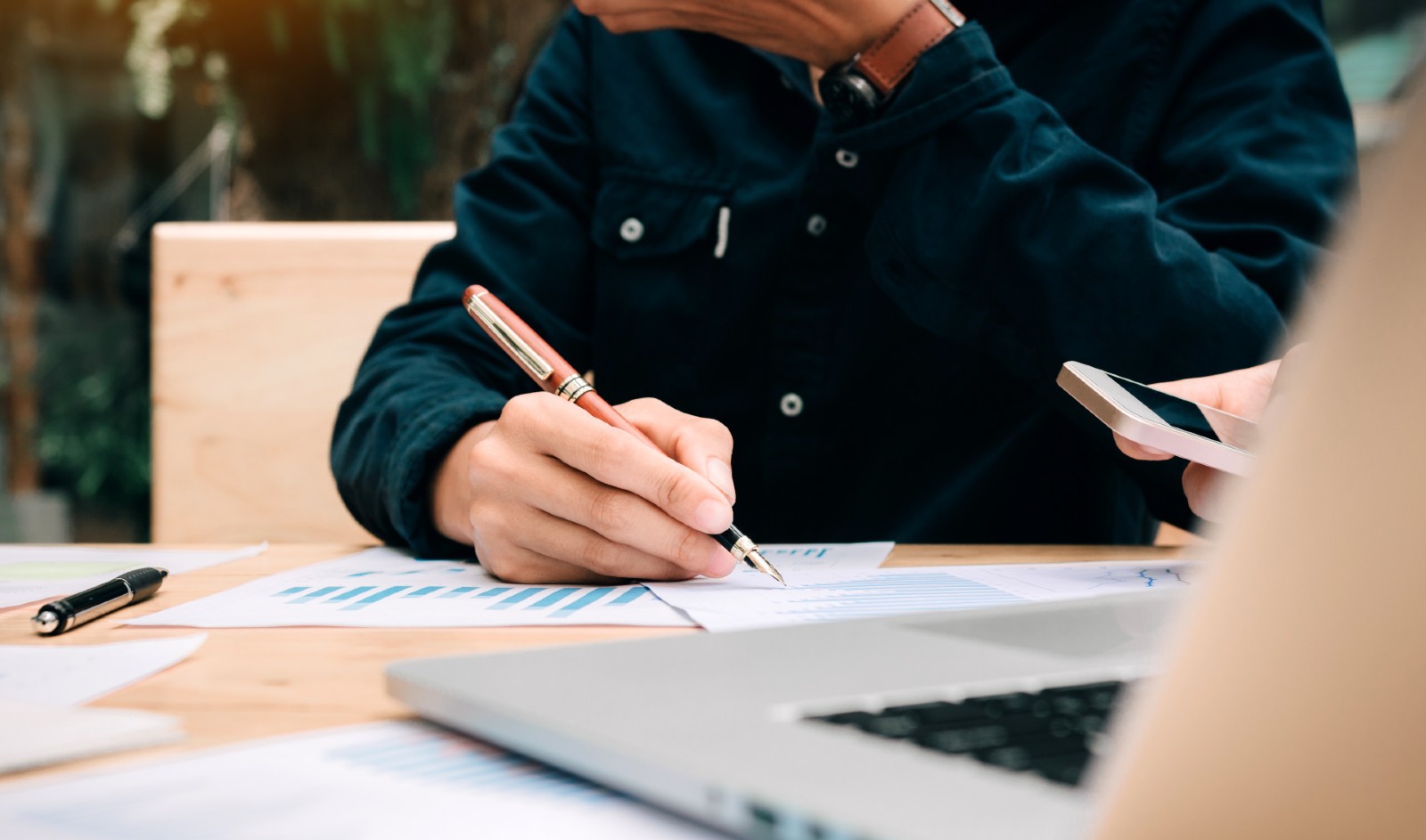 We sometimes hear from equipment manufacturers that they have tried digital marketing in the past and it didn't work for their business. We are always disappointed to hear this because we've seen digital marketing increase qualified leads for manufacturers time and time again.
Before you write off digital marketing for your business completely, make sure you have a thorough understanding of what tactics were used and what other options are available for you.
We believe that a digital strategy should be made up of multiple tactics working together to increase awareness of your business and attract qualified leads that convert into sales. The use of one or two digital tactics likely won't be successful on their own. That is why we recommend the following:
Digital Advertising
Digital advertising spans across several platforms. We often see that LinkedIn campaigns are successful for those in the industrial B2B space due to the platform's numerous targeting capabilities.
We also typically use Google and Bing for equipment manufacturing campaigns. Utilizing a few platforms can help you put forth a comprehensive digital advertising strategy that attracts leads for your business.
Content Marketing
Content marketing is often a struggle for equipment manufacturers because it is hard to find a marketing writer with the technical knowledge necessary to convey the intricacies of manufacturing products. But when manufacturers invest in this area, we typically see results in the form of increased leads. Here we explain how content marketing can be done in a way that increases visibility and addresses the needs and pain points of your prospects.
The content marketing method we recommend includes research, interviews, and the use of technical writers. If these components weren't utilized the last time your company tried content marketing as a tactic, it is worth revisiting.
SEO
Local and onsite SEO are not to be ignored for any business. The benefits of optimizing your website to be found in an online search are numerous. You also want to be sure to show up online in your local area. Dedicated SEO efforts bring more qualified leads to your website and allow you to capture share of voice online.
We've seen firsthand that when companies aren't utilizing SEO, their competitors are. Investing in this area ensures that your company is visible to prospects. Also, a website that is optimized for search engines will have all of the necessary pages and information that prospects need to make their next move in the buyer's journey.
Marketing Automation
With marketing automation, manufacturers can create highly personalized, efficient marketing campaigns that operate based on data that is available through their CRM. These campaigns can save time and money by automating tasks like sending follow-up emails after sales meetings. Marketing automation also has the potential to convert more leads into sales by providing a more personalized experience. We explain how this works in more detail in our article 6 Benefits of Marketing Automation for Manufacturers.
Robust marketing automation platforms, such as HubSpot, are particularly effective in streamlining and improving manufacturers' marketing and sales efforts.
Conversion Rate Optimization
Conversion rate optimization (CRO) is the process of improving the rate at which a visitor takes a desired action on your site. For manufacturers, this typically means increasing the rate of form submissions, quote requests, or calls to your business. With small tweaks to certain pages, a website can see measurable improvements in the rate at which site visitors enter, and ultimately call you or submit a form and become a lead.
Tracking and Reporting
Tracking isn't so much a tactic but a method of measuring the results of digital marketing efforts. Ask yourself what data you are currently getting. Do you know where your leads are coming from? Do you know how many leads came from online sources and what those sources were? Is all of this data accessible to you and presented in a way that makes sense? Do you make business decisions from these reports?
Our manufacturing clients have benefitted from improving tracking so they understand which tactics are the most successful for their business. They can then pour more resources into what works for them.
With all of these elements in place, we've seen equipment manufacturers successfully improve marketing ROI. Digital marketing provides measurable results and actionable data. For those who have dabbled with digital in the past, we would suggest trying a comprehensive strategy to see results.