Our own Howard Deskin, Director of Strategic Accounts at WebStrategies, was recently recognized as Volunteer of the Year for the Chesterfield Chamber of Commerce.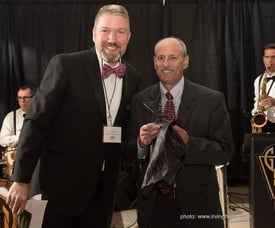 Howard has been involved with the Chesterfield Chamber for several years. He is currently serving a three year term on the Chamber's Board of Directors, and served on the New Board Member selection committee in 2016.
Howard also chairs the chamber's Professional Development Committee, which delivers business education programs to Chamber members and the community at large.
With a passion for helping business owners and employees gain the skills to advance their businesses and careers, and giving back to his local community, Howard looks forward to continuing his volunteer efforts with the Chesterfield Chamber.