Originally published April 2017. Updated July 2018.
Is your business struggling to achieve social media success? Is your company thinking about taking the plunge into social media advertising? Are you getting beat by competitors and looking for a new social media strategy? Companies across the world have had success advertising on social platforms, but others have fallen flat on their face.
When it comes to advertising on social media, it's best to proceed with caution and with a very specific budget in mind. Never forget that spending more money doesn't necessarily equate to greater success, and it's quite easy to waste money on social ads.
Calculating the Return on Investment for Social Media Advertising
It's easier than you might think for a business to spend a lot of time and money on social media without getting the results they want. If your company isn't happy with the current Return on Investment (ROI) from advertising on social media networks, it might be time to reassess the budget and clearly define your goals.
In this blog, we'll touch on a few of these simple social media advertising budget topics, such as:
How to measure success

How much to spend

What % of my budget should be devoted to social?

Which social media channels allow advertising?

Can creativity impact cost & ROI?

Cost of video vs. static image advertising

Ad spend Is only part of the cost
How Will You Measure Success in Social Media Advertising?
Every business is going to approach this question differently. Many businesses measure success by the number of sold products, leads generated, or potential customers engaged.
Paid advertising on social platforms as a branding play can be more challenging to track. But it could be the right move if the strategy aligns with the company's overall digital marketing goals.
Social media is an excellent place for businesses to connect with large numbers of people.
How Much Should Your Business Spend on Social Media?
Step one in budgeting for social advertising is to determine how much you're planning to spend on all your digital marketing efforts.
Next, you'll need to decide what % of that budget is going to be devoted to social media.
Most companies spend about 5% to 15% of annual revenue on marketing

Of the total marketing budget, approximately 35% to 45% should be spent on digital marketing activities

Of the digital marketing budget, about 15% to 25% usually gets spent on social media marketing efforts (organic and paid)
Your overall digital marketing goals should play a factor in determining how much gets allocated to social media spending.
Be careful not to cannibalize the budget for content marketing, the SEO budget, paid search advertising, display advertising, and other high priority digital marketing activities.
Never Forget Your Audience When Advertising on Social Platforms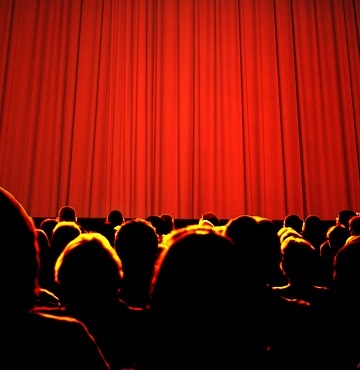 There's a lot of front end work that needs to be completed before purchasing ad spend on social media, regardless of whether you're purchasing advertising space or paying to boost relevant content to audiences.
We recommend figuring out who you want to reach and how you want to reach those people before deciding how to spend a social media advertising budget.
Once you know the answer to those questions, it's time to figure out which social media channel your specific audience is using (or if they're using social media at all).
Which Social Media Channels Allow Advertising?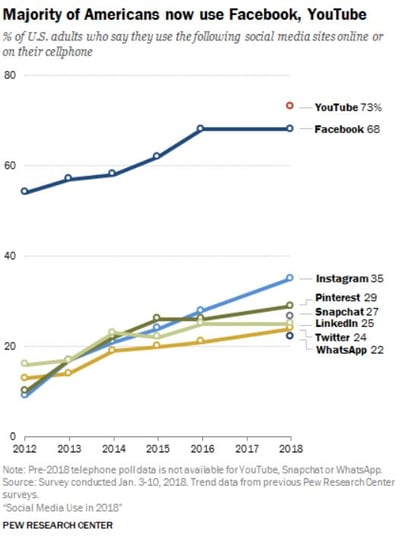 Can Creativity Impact the Cost of Social Ad Spend?
While it takes more time, energy, and money to add creativity to advertising on social media channels, many businesses find these efforts are worth the investment in the long run.
Typically, creative and engaging advertising efforts connect with audiences better, gain organic momentum, and are more likely to get comments, likes, and shares.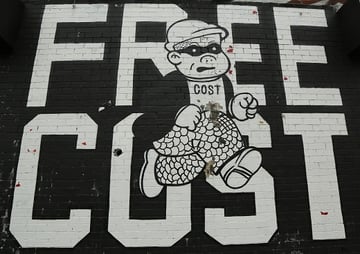 Try to align your content with the sort of content people have come to expect from that particular social media channel.
Avoid constant selling with newspaper-style "Buy, Buy, Buy" ads. Ask yourself, is this something you would enjoy having in your own news feed?
Creativity Pays Off in the Long Run (and the Short Run)
Over time, social media channels, like Facebook, are likely to pick up on which advertisers produce quality content and which advertisers miss the mark.
While most of the social networks want to make money, most refuse to do so at the expense of user enjoyment. Creative, high-quality content in advertising efforts on social media is a win-win for everyone involved.
Facebook, for instance, will even help an ad perform better at auction if people appear to be enjoying the content. Enjoyment is primarily measured by likes and shares.
In other words, high quality content has to potential of reaching more customers at a lower cost per interaction.
Social Advertising with Video Vs. Static Images
There are a few different ways to go about advertising on social media. Most businesses are familiar with advertising through static image ads, but there is a growing segment of advertisers that are utilizing video ads.
Video content is typically more challenging and expensive to produce than a static image, but a business is likely to make a bigger impact and drive more engagement with a video advertisement, something all the social media channels seem to want.
The great thing about video is that a piece of video content can often be used across multiple platforms and tends to have a longer "shelf life" than images. You can even break video content up into different length clips to use in various capacities.
Many of the social platforms, like Facebook, give some degree of preference to video content, even paid video content.
Read More: Intro To Facebook Advertising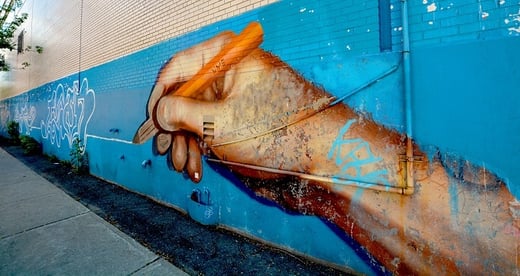 Ad Spend Is Only Part of the Cost
When breaking down the overall cost of social advertising, try to think holistically about what's really involved. Even if you're handling the work in-house, people have to spend time coming up with strategy, designing ads, placing the ads, writing the copy, tracking the results, and managing the entire process.
Below is a rough estimate of how much to budget for each of the various activities involved in social media advertising:
Strategy 10%
Project Management 5%
Design, Graphics, Videography, Visuals 30%
Ad Spend 40%
Copywriting 10%
Tracking Results 5%
As you break down how much is being spent at each stage, don't let the peripheral activities eat into the ad spend portion of the budget. Most small businesses aren't going to hit a significant number of users, especially on platforms like Facebook, without coughing up some money.
By spending even just a few hundred dollars a month, a small business with few social media followers can potentially reach thousands of users.
Social Media Isn't for Everyone
For some businesses, there are better ways to reach potential customers than social media. B2B companies often fall into this category. However, it's also easy to assume your customers don't use social media. According to the Pew Research Center, nearly 7 in 10 Americans use Facebook.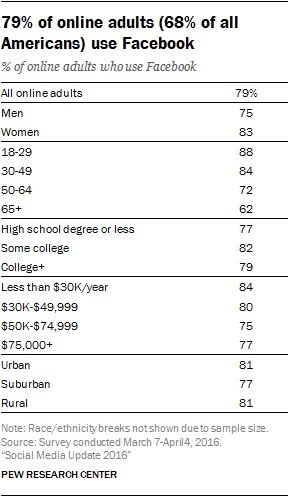 The trick is separating your audience from the rest of the people using that social network.
For instance, installing a Facebook Pixel on your website can help you learn more about the demographics and interests of the people actively visiting your business' website, but it can also help you create target audiences for advertising campaigns.
Having a few narrow focuses on specific audiences can help maximize the spending power of a social media budget.
Trying to be everything to everyone rarely works, especially on social media. The narrower you can get in targeting a specific audience, the more success you're likely to have in the long run.
Read More: Secondary Digital Advertising Platforms
What Does the Future Hold for Social Media Marketing Budgets?
In the future, there will likely be even more emphasis on creativity and quality in social advertising, so be sure to start budgeting for creativity if you aren't already.
Would you find the ad funny, engaging, or interesting? Be willing to spend a bit more on creativity and producing video content, and you'll have greater success in the long run.
Most of the social networks, and their artificial intelligence systems (AI), are continuing to make improvements in the realm of targeting. While this advances our ability as advertisers to put exactly the right ad in front of the exactly right person at exactly the right moment, it can be expected that these relevancy improvements will come at higher costs.
Contact us if you have questions about setting a realistic social media marketing budget. Or download our free Digital Marketing Budget Calculator.