Credit Unions across the country, regardless of asset size, all want the same things. They want to grow their existing membership base while increasing their share of wallet.
The digital landscape is saturated with unique credit union marketing strategies aimed at attracting new members and spreading their message across multiple channels. The question remains: what are the most effective ways to increase loyalty among existing members?
Credit Unions are sitting on a landmine of valuable data with all of the necessary information at their fingertips. Unfortunately, most of this data is housed on different platforms and there simply isn't a clear path from onboarding to loans and deposits. So, what is the solution? Marketing automation. Here's how it can help you.
Onboarding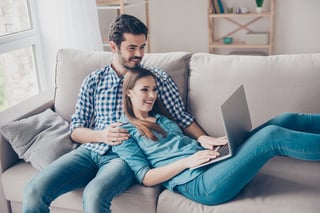 Research has shown during the first 90 days, a member's lifetime value has been etched in stone. Through marketing automation, the credit union will finally be able to build the trust, confidence, and brand loyalty required to create a lifelong and mutually beneficial relationship. To capitalize on these opportunities, credit unions will be able to send their new members personalized messages via their preferred channels.
With their marketing automation platform, credit unions will now be able to send segmented drip campaigns that ensure their newest member feels a sense of security in having all of the information that they need in order to build and maintain a successful relationship.
We all know that communication is the key to having any sort of lasting relationship. The more information you give a new member on products and services, the more likely they are to utilize them. These very specific new messages will be built around each member's persona. For example, the 20-year-old college student will not receive the same message as the 45-year-old mother of four. The key to loyalty is simple; making sure each member feels that they are receiving personal care and attention.
Cross-selling
In today's digital world, marketing automation is crucial to the success of cross-selling, and increasing customer LTV. It allows you to automatically recommend products to your members but in a very targeted and personalized way.
The 45-year-old mother of four who is getting ready to send all of her kids to college will be introduced to student loans and savings programs. She receives her email and is able to click the CTA where she is immediately directed to a landing page. This landing page will contain the specific information that she is searching for. This automation allows her to avoid the messages that don't pertain to her. The trust that is built by receiving this specific and personalized information will create the loyalty that is currently so lacking.
Saving time with a clear and consistent path
As you can see, marketing automation will finally save you time that has been wasted while simultaneously increasing satisfaction rates among members and employees alike. The data can be leveraged in real time without any IT support; this allows your new member a clear and consistent marketing message that applies directly to them.
Marketing automation is no longer an option for credit unions. It is the most valuable solution for onboarding and increasing member loyalty. There are automation platforms that fit budgets large and small. Having the ability to track new leads and onboard new members will create the loyalty so many are chasing.
Learn more about marketing automation for credit unions.
You may also be interested in: