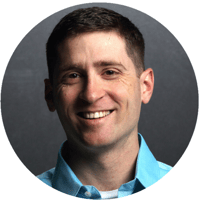 We're headed to Austin this month for the MAC conference (that's the Marketing Association of Credit Unions)—will we see you there?
This year we have the honor of getting the conference underway, with our own Chris Leone presenting a workshop on May 30.
If you're there, stop in and say hi...and stay for an interactive and informative workshop
providing actionable insight you can implement right away.
The topics covered in our workshop will include:
- Where digital is today:
the latest and most relevant trends in digital marketing for credit unions
-
Defining your target persona:
how you can apply the most relevant digital strategies to your target personas
- The most advanced ways of aligning advertising with your target personas:
identifying the top digital tactics that are proven to generate meaningful results
- Where digital is going:
what's upcoming and what credit unions need to keep their eye on going into 2018 and beyond
We hope to see you there, and if you can't make it, feel free to reach out with questions you have on these topics.