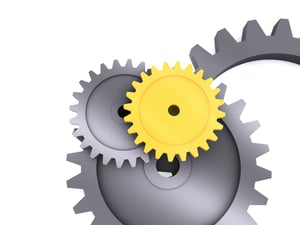 Manufacturers, and many B2B companies in general, have traditionally relied heavily on word of mouth and sales people to maintain a steady flow of revenue. However, the landscape has changed and potential customers, B2B customers included, are doing most of their research online before making a purchase.
Our client, an established manufacturing company that provides equipment to international businesses in a variety of industries recognized that their overall marketing strategy was not complete without a digital marketing plan that would generate more leads and help them to maintain a healthier sales pipeline.
Digital Marketing for a Manufacturing Company
Before partnering with WebStrategies, their primary marketing strategy was word of mouth referrals. This tactic led to some success, but was not adequate to meet their sales pipeline goals.
Goals:
Maintain 10-20 leads in the sales pipeline at all times
Increase website traffic and conversions in order to generate quality leads online
Our Solution:
The primary tactics we employed were aimed at drawing more organic traffic to their website, increasing engagement and ultimately converting more visitors to leads, and leads to customers. Some of the strategies we employed include:
SEO and Content Marketing
Conversion Rate Optimization
Search Engine Marketing
Email Marketing
Results thus far:
Website traffic increased by 57% from 2018 to 2019.

Most leads and opportunities have come from organic traffic due to SEO efforts, and CRO strategy has improved engagement and conversion rates, with website conversions showing an increase of 765% year over year.

In the past year of paid search advertising campaigns, their cost-per-click has been reduced by 50%.

Before partnering with WebStrategies, they averaged around 1-3 leads in their sales pipeline at any given time, on a goal of 10-20 leads. They are making good progress towards their goal—the client reports that we are helping to increase their pipeline and drive leads that they otherwise would never have known about.
Learn More About Manufacturing Marketing
We have worked with many manufacturers to improve their online presence and increase leads and conversion rates. We specialize in data-driven digital marketing strategy that produces measurable results, and we closely partner with manufacturing companies to understand the unique facets of their business in order to customize a marketing approach that maximizes their ROI.
See more case studies on our Manufacturing Marketing Library page.
You may also be interested in:
Best Digital Marketing Tactics for Manufacturers
How Much Should Manufacturers Budget for Marketing?
Manufacturing Marketing: Getting Started with Digital Marketing