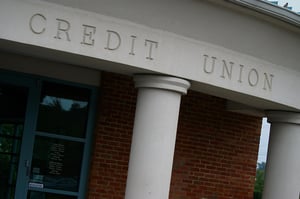 Employing the right mix of digital marketing has become essential for financial services organizations. Here we'll spotlight the combination that proved successful for a California credit union we work with.
Marketing for Credit Unions
We work with several credit unions across the United States, and marketing for each one is unique. However, there are some common keys to success, so our expertise in this industry allows us to quickly identify the credit union marketing strategies with the greatest potential for our clients.
The Digital Marketing Strategies We Implemented
Local paid search campaigns centered around promotions at the credit union's physical branches, combined with social media marketing and organic SEO have been the highest converting channels.
Those strategies have produced campaigns such as a personal loan campaign that reduced cost per application by 74%.
See the full credit union marketing case study here.
Wondering how to determine your credit union marketing budget? Download our free Digital Marketing Budget Calculator.