Last month I shared my thoughts on why organizations fail with digital marketing. Continuing this theme, the following post will discuss the digital marketing tactics most prone to failure, and why it is they fail.
If you've invested in digital marketing and failed to see meaningful results, this post may shed light on what went wrong.
Banner Advertising
Racking up low quality impressions
Digital banner ad impressions are cheap; as low as $.50 per thousand impressions (CPM). This attractive rate leads to billions of dollars in online banner ad spend (projected to be 39% of all digital spend in 2016). Despite its popularity, banner advertising is still one of the less effective digital marketing tactics.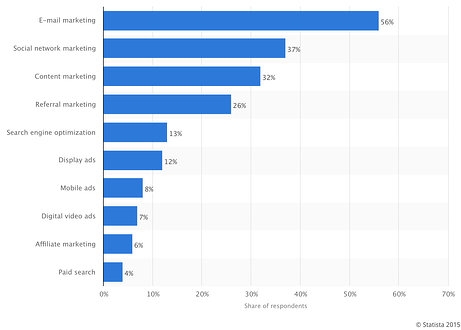 Compared to email or search engine marketing, where the investment is easily tied back to a sale, it is hard to prove the ROI of display advertising. Furthermore, the most effective forms of display advertising (remarketing or social advertising), come at a much more expensive CPM. If you insist on investing in display advertising, focus on quality, not quantity.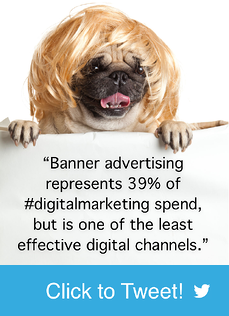 Placing banners only on local media sites
When you want to win eyeballs in your local market, you place advertisements throughout that market. One method of achieving this is to place banner ads on local websites. On the surface, this makes sense. But the reality is a large minority of visitors to any "local website" are not actually in that market. Furthermore, all major ad delivery platforms (Google, DoubleClick, Facebook, Twitter, etc.) can target display ads based on the physical location of the user. So if you want to reach a local audience, you can do so on almost all major websites.
The Mobile Challenge
Desktop screens provide ample space for banner ads. The real estate on mobile screens, by comparison, is far more limited. And despite the higher click through rates experienced on mobile devices, up to 50% are accidental ("fat finger clicks"). With more visitors flocking to mobile, and increased digital ad spend, advertisers are faced with an imperfect storm of increased competition in a tighter space. The mobile war will not be won by banner ads, so time and money is better spent developing a more comprehensive mobile strategy.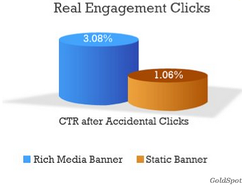 Social Media
Inactive, low frequency
Similar to blogging, inactivity or low posting frequency is the leading cause of social media failure. Brands with a successful social media approach have very active channels. They post frequently, engage others, and provide value through their channels.
Poorly defined strategy
Social media is a tool for accomplishing a very basic principle: connecting a person or idea with another. To be successful on social media, you must clearly define who you want to connect with, and what you want to accomplish through that connection. If you cannot clearly define what takes place during that exchange, or who you want to connect with, your strategy is doomed from the start. Begin with the basic social principle, then use the tools to execute.
On the wrong platform
Different social media platforms cater to different demographics. It is critical you know who your target market is and where they spend their time online. A company targeting younger demos (teens through early 20's) should utilize Snapchat, Instagram, Tumblr or Youtube. A B2B business should focus their efforts on LinkedIn and Facebook, where working professionals spend their time.
Not rising above the noise
Social media channels are incredibly competitive. The influx of advertising and socially shared content makes it difficult to get noticed. If your posts lack quality, and don't provide value, your message will get smothered in the noise.
Blogging
Inactive/Low frequency
Most SMBs have attempted blogging, but few have maintained one. Now their blog sits idle and unattended. Like many of the tactics listed below, blogging takes persistence to gain momentum. In the case of our WebStrategies blog, it took years, not months, before our efforts produced meaningful results. Blogging is "survival of the persistent." It's not an overnight win.
Not written for target market
To have an impact on your target market, you must speak to your target market. You have to provide real value in your content. Writing for the sake of writing will never produce tangible business results.
No clear call to action or next step
Businesses who maintain quality blogging over an extended period of time are not guaranteed results. Ultimately, the reader must take some form of action. This could mean following the brand on social media, downloading an eBook, or contacting sales directly. If the reader is not given at least one of these options, the chance for success is greatly diminished.
Are you a

marketing manager

or

business owner

? Download our free eBook on Digital Marketing trends below.