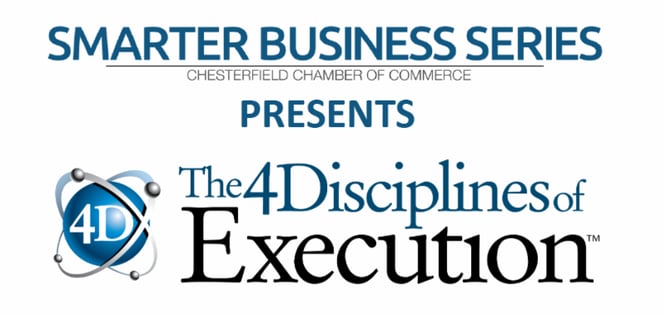 Do you know your wildly important business goals?
Are you making progress towards achieving them?
The Chesterfield Chamber of Commerce's Smarter Business Series is presenting a workshop in November, demonstrating a systematic proven method to achieve your wildly important business goals. Emceed by our own CEO Neal Lappe, this is an event you won't want to miss.
Join the Chesterfield Chamber on Nov. 14, 2017 and Learn how to Achieve your Wildly Important Goals with FranklinCovey's The 4 Disciplines of Execution®:
Brainstorm your wildly important business goals (aka WIG)
Test and rank them by impact and against the organization's mission
Identify the key activities to execute to achieve the goals
Track and measure the activities impact on the goals
Keep your team consistently accountable & focused on achieving the goals
Rich Litt, Executive Leadership Consultant, FranklinCovey, will lead attendees through the 4 Disciplines. Rich has implemented 4DX in companies across the country. Joined by event emcee Neil Lappe, CEO of WebStrategies and Todd Bradberry, Business Coach, Advicoach will provide real world examples and facilitate workshop related activities.
Tickets are on sale now on the Chesterfield Chamber website.