Most everyone has a cell phone and about 50% of them are smart-phones. This presents a great marketing opportunity for business but it seems others perceive a violation of privacy and other concerns.
We heard recently that our beloved Short Pump Towne center received complaints from the ACLU about a technology they activated that tracks customer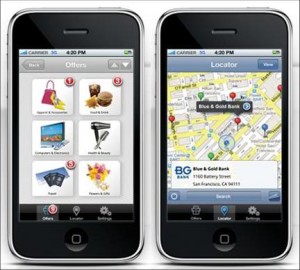 movement by monitoring their cell phone signals. It is reported the mall owners are now holding off on this technology due to these concerns. ACLU of Virginia Executive Director Kent Willis stated "new technologies give businesses more ability to trace customers' movements and buying habits, nothing prevents them from sharing that information with the government."
On the contrary, it seems that some consumers are warming to the idea of connecting with geo-location information including deals and special offers. While many mobile users have taken advantage of their device's ability to connect location with useful information, such as maps, directions or recommendations, comparatively few (12% or so) are catching on to the check-in trend. But things are changing as smart-phone owners are becoming more interested in other types of location-based services—especially deals. According to a study by HipCricket, interest in time- or location-based mobile offers had increased from 40% of smart-phone owners in 2008 to 54% this year.
It will be interesting to see how all this comes together. For marketers, location based marketing and promotion offer attractive opportunities. For consumers, what's better than knowing you can take advantage of a special offer while you are in the vicinity? Nevertheless, the privacy concerns are legit and it will be interesting to see how the "coming together of the minds" will occur. Hopefully (and probably) in the end, the consumer will win.