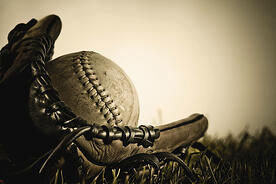 I love baseball. Unfortunately for me, I'm a Met fan. This typically means seasons of high expectations followed by disappointment. Heart-breaking season after season aside, I can't help but stay involved in a sport I grew up loving. Fantasy baseball has become a great way for me to do this. Not to mention it forces me to learn and stay up to date with individual players from different divisions and leagues.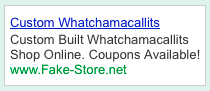 I also really like search engine marketing. Specifically, pay-per-click marketing, or PPC. While it does sound nerdy to love something like search engine advertising, there's something about the strategy, data, and freedom to experiment while receiving almost immediate results that can just perk up my day.
In my time managing countless PPC campaigns and my (much more) limited time managing fantasy baseball teams, I've begun to notice a lot of similarities between the two. While there's not a perfect overlap, there are several practices and strategies I find myself applying between both my PPC campaigns and fantasy baseball teams that lead to successful results. Below are my top five strategies for managing a successful PPC or fantasy baseball team.
Key Metrics:
PPC - First thing's first. What are the macro level goals, the micro level goals, and how do they relate? Clicks, click-through-rate (CTR), cost-per-click (CPC), average position, conversions, cost per conversion, bounce rate, pages per visit, time on site and submissions. These metrics represent some of the many dials on the dashboard I need to pay close attention to. Generally speaking, each metric has a good and bad direction. High CTR is good, low CTR is bad. Low CPC is good, high CPC is bad. But it isn't exactly fair to say I've failed because CPC is higher this week or if CTR is lower this month. There could be a bigger, more important story happening that offsets the movement of these individual dials.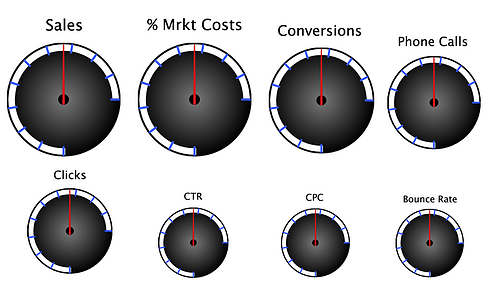 Fantasy Baseball - In my league, like any other, there are key statistics identified by the league manager in the beginning of the season that our teams will compete head to head against each week. This includes hits, home runs, RBI's, ERA, Saves, and several more. While it would be great to sweep in each category every week, the reality is that in order for your team to compete in many categories, it can be very difficult to build your team around winning EVERY category.

Principle: It's ok to sacrifice one metric for another in order to achieve a greater result. Low CPC is good, but sometimes you need to bid more competitively to show in a spot that will earn you conversions. This could raise your CPC, but the higher conversions will offset the cost. Winning the triples category is good, but trading for the (slower) power hitter will make you more completive in more categories. Your team now has less speed, but winning the power categories could offset your weakness in the speed categories. Only judge success by the outcome of one metric if that's the one metric for which you're responsible. Otherwise, you must be willing to look at the bigger picture!
Competition:
PPC - In most cases, your ads won't show by themselves (especially if you're only showing on the search network). Research to see who your competition is and how/what they're advertising. You are competing to earn the searchers' click. In order for this to happen, your ad needs to be more attractive and more relevant than the others. Period.
"You are competing to earn the searchers' click."
Fantasy Baseball - In most leagues (including mine), your team goes head-to-head against a different team every week. This means to win this week, your guys need to beat his guys. To win the following week, your guys need to beat someone else's guys.
Principle: Don't live in a vacuum! Know and adjust to your competition. A PPC campaign in a can that doesn't adjust for your market and your competitors won't have the magic touch to set itself apart. Likewise, finding the holes and weaknesses in your competitor and modifying your roster accordingly could be the deciding factor in that week's matchup. Know everything you can about your competition and do it better.
Let The Data Decide:
PPC - Between your PPC interface, your web analytics, and any other internal tracking you may be using, we have oodles and oodles of data that tells us which keywords, ads and landing pages work and don't work. This doesn't always mean we live by it, though. Often times, we're pressured by clients or the people who are paid more than us to "include this!" and "include that!" What we end up with is a campaign full of keywords the data says should go, but we're pressured by someone NOT looking at the data to keep them in.

Fantasy Baseball - We all have our favorite teams and our favorite players. The temptation will be to take some players with which you have some sort of association. For example, the mediocre shortstop of your favorite team, the guy who's foul ball you caught 3 years ago, the prospect you're been following that just got called up but will only see limited action at best. Before you know it, you prevented yourself from filling your roster with the most qualified players and instead with the players you like.

Principle: Let the data drive the decisions. Hunches can be a good starting point for PPC and deserve their fair shot, but be prepared to cut them out if they're spending your money without producing. Likewise, sentimental favorites can add a more personal element to your fantasy baseball roster or may make you more tuned to potential outbreak seasons, but the chances are they won't carry your team. Heck, they may not even contribute their fair share. If the data doesn't say they're producing, cut them loose.
Give It Some Time:
PPC - While we can literally get feedback on campaign changes the same day, there are several reasons to let your changes sit for at least a week (or two) before coming to a decision. 1) the system takes several days to recognize and understand your changes, 2) quality score is estimated by the system until it has enough data to calculate a truer quality score, 3) the longer you let a change sit, the more data you'll have when making a decision, 4) brief irregularities in demand or competition could influence the results of your changes.
Fantasy Baseball - Like PPC, we have updated stats to check pretty much every day. Having different match ups every week along with a surplus of players may tempt us to release and sign on new players every day based on the performance in only a handful of games. The reality is players goes through slumps and streaks. Even the hottest players go 0-4 and even .125 hitters will have 4 RBI 4-4 games. In baseball, this is normal and shouldn't (entirely) influence whether or not the player is right for your roster.
Principle: Give your changes some time. Between how a pay-per-click system operates and the human element of a baseball player, make it general practice to wait AT LEAST one week (two weeks if you can stomach it), before deciding whether or not you made the right call. (The exception being if your changes are having Godzilla-like devastation. In which case, act fast!)
Be Active:
Of all the principles that overlap between these two, this has to be the most important. Running a PPC campaign or managing a fantasy baseball team is not a passive activity (if you want to succeed, at least!). Both require you to get in the trenches and test, read, watch, compare, experiment and create. Staying active in fantasy baseball means you know when a valuable free agent is about to come off the DL, making him ripe for the picking. Staying active in PPC means targeting keywords and ads around a temporary event or occasion that's relevant to your business. Staying active in fantasy baseball means benching the outfielder who is 3-30 against the starting pitcher he is facing that day. Staying active in PPC means adding a new set of ads based on your two week experiment's results. Strategic moves like these often make or break the success of a campaign. But like anything organic, it requires nurturing and attention to grow and succeed.
Review:
You can't always win in every category! Be willing to look at the bigger picture
Know what your competition is doing and do it better!
Let the data decide
Give your changes time
Be active
While I haven't covered all the bases (pun intended!), I think the above 5 represent key principles anyone with a PPC campaign or fantasy baseball team should consider, nay, live by. If you don't agree, I'd love to hear your counter argument in the comments.. If there's anything important I may have missed or you have your own quirky analogy, I'd love to hear that too. In the meantime, here's to many keyword homeruns and Cy Young caliber conversion rates!