How much should your company spend on marketing in 2018?
On a recent Facebook Live, we discussed some of the factors impacting marketing budgets for 2018.
From what has transpired in 2017, what's projected in 2018, to what is working best in digital marketing and what to pull back on, our broadcast covers many of the considerations when finalizing your marketing spend for 2018.
Watch The Recording
Resources:
1) Marketing Budget Calculator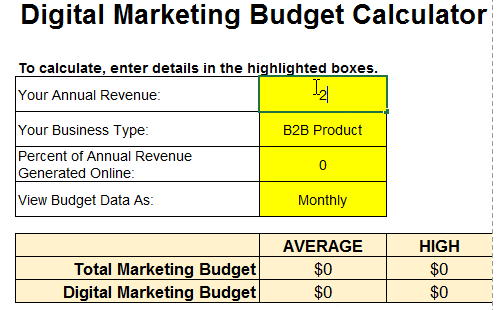 DOWNLOAD OUR EXCLUSIVE 2018 BUDGET CALCULATOR
2) Blog post: How Much to Budget for Marketing in 2018