In many cases, manufacturing companies will not have complex eCommerce platforms that allow their customers to purchase products directly from their website. However, that doesn't mean you shouldn't list your products or services on your website at all.
After all, the number one reason for having a website for your business is to attract new customers. If those potential new leads that come to your site aren't able to immediately find what they're looking for, the chances of them disappearing and never contacting you are much higher.
In this article, we'll share some of the best practices when it comes to industrial content marketing and showcasing your business' products online.
Enhancing the Experience of Your Product Pages
Now that you understand the importance of listing all your products on your website, it's time to discuss how you can turn these pages into well-oiled machines that drive potential customers towards contacting you.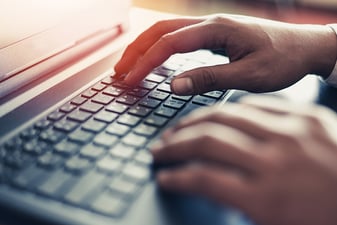 Include Large, Clear Images
According to HubSpot's research, when people hear information, they're likely to remember only 10% of that information three days later. However, if a relevant image is paired with that same information, people retained 65% of the information three days later.
Additionally, marketer Jeff Bullas states that articles with images get 94% more views than those without. These numbers are most likely even higher for product-related pages.
Therefore, one of the most notable best practices for optimizing a product page is to place a high-resolution image of the product above the fold.
This will help your viewers see details about your product that you cannot convey through copy and significantly increase your website's overall user experience, ultimately leading to more conversions.
Embed Videos
You should keep in mind that even when you include images, users are still unable to actually see your products in action or possibly understand how they operate.
Consider including a short video comparing the different types of a product, a product demonstration, or any other type of relevant video. This will keep users engaged and potentially answer questions that they may have had to research otherwise.
Use a Clear Call to Action
Your product pages' ultimate goal is to convince website users to contact you and make a purchase. Therefore, the most important aspect of these pages is the call-to-action (CTA).
A CTA can come in many different forms, but the most common that we see from industrial manufacturers are buttons directing users to request a quote or a link to contact the business.
Your priority should be to make your call-to-action as prominent as possible. Place it above the fold, use bright colors, and make it clear to your audience the action that they need to take to speak to you regarding the product they are viewing.
Answer Questions and Provide Social Proof
If a user arrives on one of your product pages and has questions that they cannot find answers to, they are much more likely to leave your website than contact you about the questions.
It's recommended that you take any commonly asked questions regarding your products and place them on your product pages.
Additionally, adding social proof is a tried and true approach to building credibility and boosting conversion rates. Suppose you have reviews or testimonials from recent projects. In that case, you should display these on your product pages by pasting them into the copy or using a website plugin that automatically pulls reviews from Google.
Improve the Chances your Products Rank in Google
Outside of improving the user experience and increasing your conversion rates, you should also strive to have your product rages rank as high as possible in Google search results.
According to Hubspot, 51% of shoppers surveyed say they use Google to research a purchase they plan to make online. That means there are many potential customers out there looking for products just like yours, and you want to be visible when they conduct their research.
Keep your product descriptions crisp, informative, and include any search terms that you would like the page to rank for. The best product descriptions create an impression at once. They communicate value, get people excited, and convince them to convert from visitors to customers.
A high converting description is not just appealing but also offers necessary information such as:
Who is the product for?
What is the product used for?
How does the product work?
What sets it apart?
Why should visitors purchase the product?
Answer all of these questions, include relevant keywords, and provide an exceptional user experience, and you are well on your way to having high-converting product pages that rank highly in Google.
Getting Started with Content Marketing
When it comes to content marketing for manufacturing companies, product pages are only a small piece of the puzzle.
An entire content marketing strategy consists of product pages, location pages, industry pages, and more that are intended to drive new traffic to your website and convert them into paying customers over time.
Are you interested in learning more? Click the button below to read about the impact that content marketing can have on your manufacturing business.