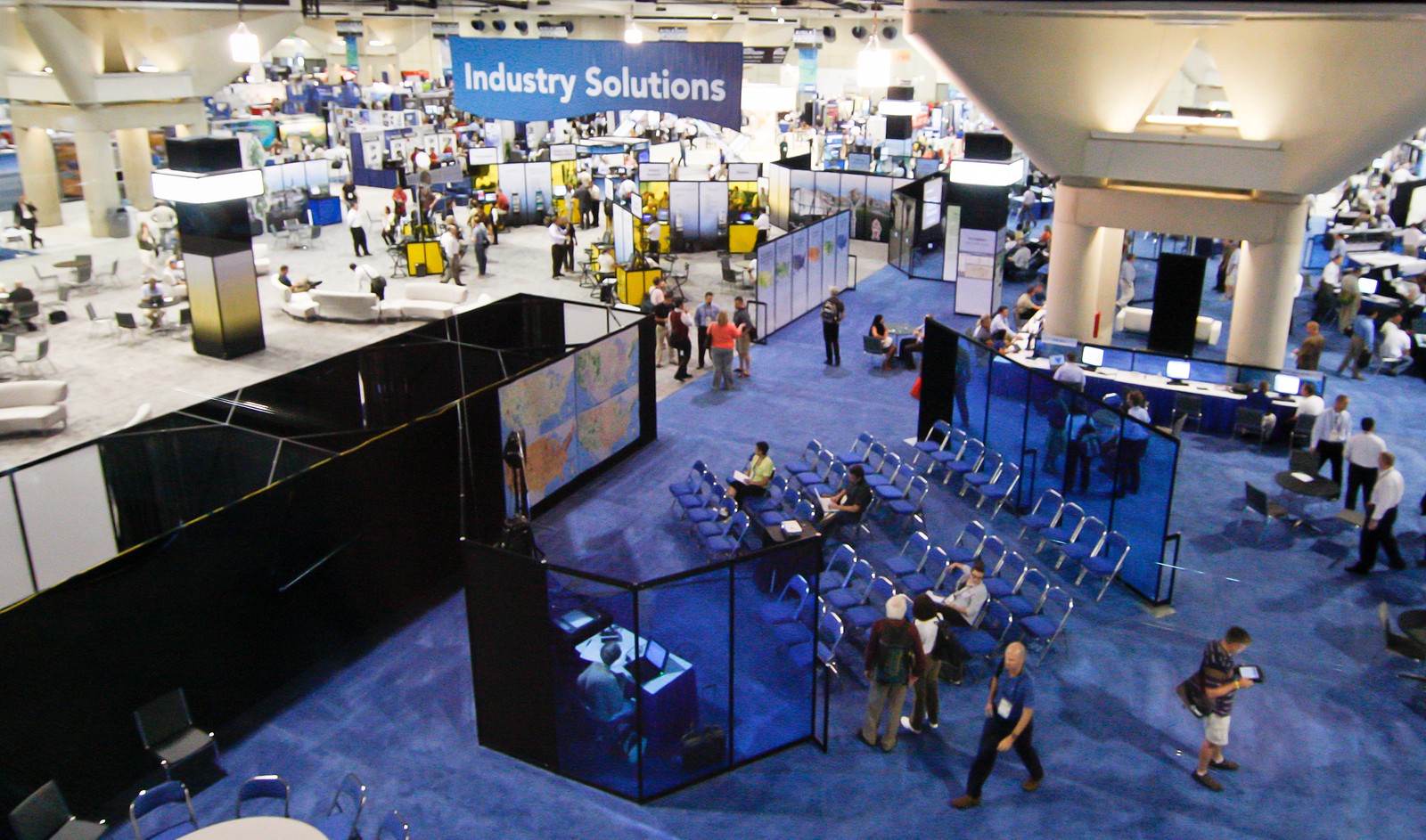 Equipment manufactures are once again attending trade shows after well over a year of being unable to do so. This is great news for the manufacturing industry as these events can bring about numerous leads and even closed deals.
That said, trade shows come with a significant financial investment and you want to ensure that every penny of that investment furthers your business.
As a digital marketing agency for manufacturers, we're not anti-trade shows at all—but we would encourage getting the best bang for your buck out of them. And that means considering how you can boost your ROI from the trade shows you attend by layering on digital initiatives.
In-person events and digital marketing can, in fact, work hand in hand. They complement one another and actually make each other more successful.
Here's how to marry an in-person trade show and digital marketing efforts:
Promote the Trade Show Online
Make sure that your company's most valuable leads and customers know that you will be attending an event before you go. You can get the message across in multiple ways - through digital advertising, via email marketing, in a blog post that will be sent out in a newsletter or shared on LinkedIn, you name it.
The point is that if you are taking the time and resources to attend a trade show, make sure that others know you will be there ahead of time.
Repurpose Trade Show Conversations into Digital Content
When you're at the trade show, keep track of the conversations you have with leads at the event. What questions are your leads asking? The conversations that were shared during the event could turn into a goldmine of content ideas for the future.
Many prominent digital marketers believe that the key to successful content marketing is addressing the questions that qualified leads have for your business in website content. Using this model, months' worth of content could be created after the trade show that answers questions brought up at the event. This type of content will be beneficial to your target audience and can help qualified leads move through the sales funnel.
Also, be sure to take advantage of the time that you have face-to-face in front of real people. While sales conversations might be in front of mind, a couple of simple questions like, "Have you been on our website before? What did you think?" could provide insight into how your target audience operates online and how you can reach them better.
Remarket to Trade Show Contacts
The contact info that you receive from a trade show is invaluable to digital marketing initiatives. Make sure that you get the email addresses of prospects who visit your booth so that they can continue to be nurtured after the event even if they're not in the buying mode yet.
Note: if the trade show does not provide an email list of attendees, make sure to collect this info at the event yourself. You can do this creatively with a compelling offer or giveaway in exchange for the lead's email address but this info is imperative to have in your CRM after the event. That way you can remarket to the lead via email and through advertising that can be targeted by email address.
Before you head to your next trade show, make sure an accompanying digital strategy is in place so you can truly get the most out of the event.
Need help creating that smart digital strategy? Contact us.