Following the news about the Silicon Valley Bank shutdown on Friday, March 10, and Signature Bank on March 12, U.S. banking consumers expressed fear that their money could be at risk. Credit unions addressed member concerns in a variety of ways; in branches, call centers, and digitally.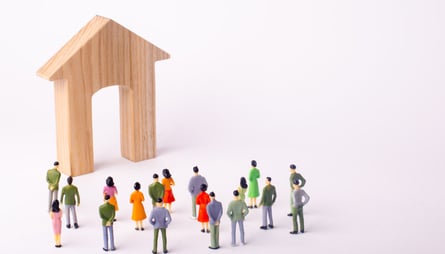 Since WebStrategies is a digital marketing agency with over 60 credit union clients, we looked into the types of digital communications that many used and the response to those messages.
For the most part and to a varying degree of detail, messages simply reassured members that their deposits are insured through NCUA. Credit unions utilized digital channels such as homepage banners, social media posts, new landing pages, and email communications to deliver this message.
For example, Best Reward Federal Credit Union placed this banner image on its website:

The Numbers
For credit unions that emailed members, the average open rate was 33%. For credit unions that created special landing pages, pageviews averaged 234 over 14 days with an average time on the page of 2:30.
The timeliness of the messages proved to be important as most pageviews were in the first few days after the second bank closure on March 12.
Using what you learn about banking concerns
Credit union teams on the front lines who engaged with members likely have a wide range of feedback that can be valuable in content and ad creation. Addressing specific fears can reassure members and attract new ones.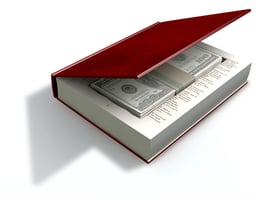 In this case, we also learn a lot by watching the news and being part of the digital community. How many times do you hear the refrain, "I'm going to withdrawal my money and keep it somewhere 'safe'" - implying 'hidden in their home'? While trusting a credit union seems like common sense to those working in this field, many rational people are searching the internet for answers to questions like: "where is the safest place to hide money in my home?"
Credit Union Advertising
Credit union advertising can reach people searching online with content on your website and digital ads. As a digital marketing agency, our ad team investigated and did a quick forecast. Keywords such as: "safe banks, keep money safe, protect my money, where to keep money" have a notable search volume in the larger geographic areas (although very little search volume in smaller markets). Creating ads to appear when your target market searches for these and similar terms could be a nice source of leads.
Cost Per Click (CPC) varies tremendously based on several factors (predominantly market with how competitive the keywords are and how big the population is). But a very rough estimate shows that the average CPCs range from $2-$8. The average click-through rates (CPC) range from 3-8% according to Google's forecasting estimates.
Ad campaign results depend on many factors including ad and landing page copy but meeting a consumer who is searching for out-of-the-ordinary terms may be a way to get ahead of competitors. Even more, helping a consumer to protect their money at a credit union versus the risky practices the rest of the internet suggests continues the credit union mission to protect consumers.
Credit Union Digital Marketing
Credit union digital marketing can highlight all the ways credit unions are safer than other deposit options, and quotes from reputable sources like CUNA are good resources for your content. For example, sharing that "credit union members have never lost a penny of insured savings at a federally insured credit union" is a differentiator from other financial institutions. Use reputable and well-known external sources when possible as resources for your content.
Credit union marketers can calm the nerves of current members using marketing automation tools to communicate directly with them. They can also attract new members when fear triggers them to explore unusual paths and reach them through ads on keywords outside the usual list to interrupt searches for answers to alternative questions.
We certainly hope there won't be more news like this in the near future. But being ready to respond quickly with a plan to use the appropriate digital marketing channels can add focus during a challenging time.
Contact us to talk about your credit union advertising campaigns and ways to maximize your marketing budget.