As part of our ongoing commitment to educating the security industry about marketing strategies that can help them compete and grow in a crowded market, we look forward to presenting at the upcoming Honeywell Connect 2017 conference in San Diego, CA.
Howard Deskin, our Director of Strategic Accounts, will offer a training session entitled "Hyper-targeted Digital Marketing and SEO for Security Companies."
Howard will share some of the innovative marketing tactics security companies can use to attract and close new business.
Attendees will l

earn game changing targeting and personalization strategies that can help security providers reach the home and commercial security prospects when they're in the market for security products and services, and communicate with them in a way they prefer.
We'll cover: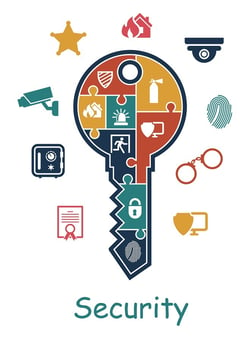 Personalization strategies & why they have become so important
How to develop buyer personas for your primary customers
Seven ways to hyper-target digital advertising on Google, Facebook, LinkedIn & your website
How to adapt, modify and market your website to maximize SEO & Google rankings
Establishing an appropriate security marketing budget
If you'll be there, plan to come to our session on Saturday, November 11 at 11:45 am for an informative workshop
chock full of strategic marketing advice on a variety of online marketing tactics.