Watch The Recording:
In today's episode of Facebook Live, Phil and I discuss how much to budget for marketing. Due to some audio challenges, the first seven minutes are difficult to hear. The clean audio begins at 7:10.
0:00s - 7:10s Audio difficulties. Skip ahead :)
7:10s [START HERE] How much to spend on total marketing
7:45s The four variables impacting total marketing budgets
11:55s How much marketing budget goes towards digital?
12:37s Trends in online versus offline channel spend over time
14:18s What's included in digital marketing spend
18:08s What is the most successful channel?
20:40s The dirty little secret in digital marketing right now
24:35s What kind of ROI can I expect from digital marketing?
25:23s How does audience age impact investment?
Resources:
1) Marketing Budget Calculator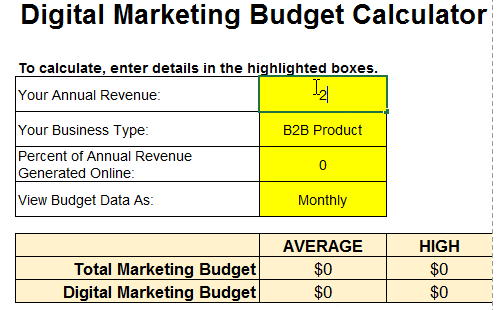 DOWNLOAD OUR EXCLUSIVE BUDGET CALCULATOR
2) Blog post: How Much to Spend on Marketing in 2017