One of the most important elements of a successful content strategy is consistency. If you aren't frequently publishing fresh content that resonates with your target personas, you aren't likely to be discovered by potential customers online.
Content marketing requires research and planning. Identifying the target audience, the problems they are trying to solve, the best way to reach them and measuring success is all part of the process.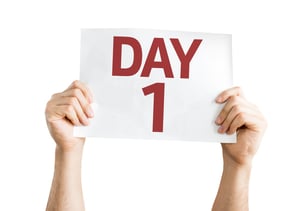 After laying the groundwork for your content plan, putting the plan into action is sometimes the easy part, but sticking with it for the long haul requires documentation that everyone involved can access and be held accountable for.
Creating a Content Marketing Calendar
Keeping an editorial calendar to map out topics, plan when and where to publish and track results is a critical piece of a successful content plan.
Download our free content calendar template to take control of your content marketing plan. We keep ours on Google Drive so that everyone in the company has visibility and can see the most up-to-date version.