Right now, manufacturers around the world are partnering with marketing agencies to help develop strategies that will fuel their growth and generate more revenue. These partnerships are initiated because marketing agencies offer a cost-efficient, one-stop-shop for many of the marketing services that a manufacturer needs to succeed in the long-term.
If you are considering hiring a marketing agency for your manufacturing company, you are probably wondering how much one would cost. There is no simple answer to that question. The cost of hiring a marketing agency can vary widely depending on many factors, so its important that you know your limitations and find an agency that aligns with the goals you wish to achieve.
Why should you hire a marketing agency?
Hiring a marketing agency to manage your business' marketing is a big decision, and you should be thorough in evaluating whether it is the right decision for you, and what you need to look for in an agency to best serve your needs. With the right fit, a partnership with an agency could be very valuable to your business if you choose to make the leap.
There are some full-service agencies that can cater to all marketing needs, from digital marketing to print media and even PR. While having one company to work with has advantages, you might consider partnering with an agency who specializes in digital marketing in order to ensure you're getting the most advanced digital strategy.
Choosing to hire a digital marketing agency will give you access to a whole team of experts in various aspects of digital marketing. Whether you need search engine optimization (SEO), pay-per-click advertising (PPC), email marketing, content marketing, social media advertising, website optimization and more, there will be team members within an agency that are well-versed in each area.
While you may be able to hire a team of talented in-house marketers to handle these services, the cost of acquiring several full-time employees is much more expensive than the work that a marketing agency can accomplish. Assembling a team with the same expertise that an outside agency can provide doesn't make financial sense for small and medium sized manufacturers.
When working with an agency, you also receive more productivity per hour invested compared to a full-time, in-house marketing team. This is because the specialists at a marketing agency can take a much deeper dive into each marketing strategy rather than juggling several complex tactics individually.
Finally, a marketing agency can provide you security in knowing that you don't have to consistently hire and train new employees and you'll gain a fresh perspective that your marketing strategy may need to achieve better results.
Factors impacting the cost of hiring a marketing agency
There is no one-size-fits-all approach when it comes to the cost of hiring a marketing agency for manufacturers, and it can vary widely. Some of the factors that contribute to the cost of hiring a marketing agency are:
Your goals: The timeline that you want to see results in can impact the cost of marketing services significantly. If you wish to generate results quickly, you may need to invest more up-front, whereas if you are committed to a long-term strategy with gradual results, you can expect a lower price tag. But beware of agencies with prices that seem to good to be true, and make sure you know what you're getting. Don't rely on vanity metrics and polished presentations to convince you that you're getting your money's worth.
Services: The types of services that you choose from an agency can alter the amount that you pay. These prices vary by agency and the packages that they offer; however, some of the most common services offered by digital agencies are SEO, PPC, content marketing, and email marketing.
New software purchases: When trying to advance your marketing strategy and keep up with your competitors, you are likely going to occasionally have to purchase software such as a new CRM or email marketing platform. Often times an agency can help you implement the use of those platforms, which requires some investment but can be much more efficient and cost effective than trying to figure it out yourself.
Agency experience: The amount of experience that an agency has will be reflected in the cost of their services. You can expect well-established agencies with a diverse clientele and proven record to be more expensive than smaller agencies with less experience.
Your company size: Large companies with more sophisticated marketing needs are going to require more work and resources than smaller companies with limited needs, which will result in a partnership with an agency being more expensive.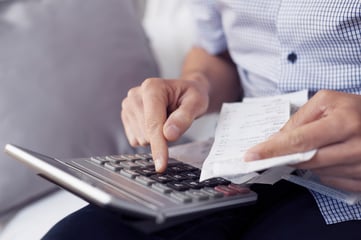 Pricing structures when hiring a marketing agency
Similar to the amount that you can expect to pay, the structure that you will pay in will also vary from agency to agency. Some of the most common pricing structures among marketing agencies include:
Hourly: Pay for the precise amount of hours that it took the team at the marketing agency to complete the work.
Project-based: Pay on a project-by-project basis.
Retainer-based: An on-going, monthly payment plan that guarantees a certain amount of work to be completed each month.
Performance-based: Payments based on the performance of the work that the marketing agency completes. For instance, baselines for performance may be identified to receive different levels of payment.
Value-based: Payments vary based on the value that the manufacturer receives from the agency, such as more revenue.
While each pricing structure has its pros and cons, we believe that the best route for manufacturers when hiring a marketing agency is a retainer-based payment plan.
This is because a retainer-based plan forms a genuine, on-going partnership between your business and the agency. When partnered through a retainer, a marketing agency will fully commit to your goals and help you achieve long-term success rather than completing one-off projects.
How much does a retainer-based plan cost?
If you decide to pursue a retainer-based plan when searching for a marketing agency for your manufacturing company, you will see a wide range of prices.
Depending on your goals, how quickly you want to achieve results, and the amount of work that needs to be completed to get there, you can expect to pay anywhere from $500/month for minimal work to $8,000-$10,000/month for a much more comprehensive marketing plan. Typically, most plans will fall between $2,500/month to $6,000/month with possible additional costs if you engage in tactics like marketing automation that require a complex set up process, or if you advertise heavily.
While this sounds like a substantial investment, remember to consider the cost of hiring the types of experts you'll have access to through a digital marketing agency. While some manufacturers hire internal marketing staff, they often lack the depth and breadth of knowledge that an agency brings to the table, which means that they'll struggle to produce consistent results and a similar ROI.
What to look for in a marketing agency
When searching for an agency to manage your business' marketing, there are some key factors that you should pay close attention to.
Take a long look at the track record of agencies that you are considering hiring. Do they specialize in your industry or similar industry? Marketing is an incredibly diverse world, and it's critical that you choose an agency that understands the market that you're in and the pain points that you have.
Focus your attention on agencies who are committed to achieving results that matter, not just vanity metrics like impressions, shares, or likes on social media. The overall goal of productive marketing is to achieve more revenue, and the agency that you choose should have that goal top of mind.
Finally, search for an agency that excels at being able to measure the results of their work and prove the value that they generate for your business. The best agencies to partner with will take pride in being able to showcase these results and continuously evaluate them to make improvements.
Hire an agency that aligns with your goals
Ultimately, if you choose to partner with an agency to manage your manufacturing company's marketing, then you are getting direct access to a team of highly-skilled, specialized marketers who will put their best effort into each marketing campaign.
When vetting potential agencies to hire, you can expect to see a wide range of price levels and structures. To make the best decision for your business specifically, you must have a strong understanding of how much your budget allows you to pay and be able to easily identify the services that you need.
If you would like to learn more about the specific tactics that a digital marketing agency can employ to help your manufacturing company generate more leads, sales, and revenue, click the button below to visit our manufacturing resources page.