In 2014, Mid-Atlantic Controls Corp. (MACC), partnered with WebStrategies to improve the capabilities of their existing website.
As a trusted facility automation provider throughout Virginia, Maryland, Pennsylvania, Delaware, and Washington D.C., they wanted their website to accurately portray the products, services, and value that they bring to each of their clients and help them generate new opportunities.

B2B Digital Marketing Results
Since the website overhaul in the initial stages of their partnership with WebStrategies, the MACC team has fully embraced the power of digital marketing and invested in multiple tactics to improve their online presence.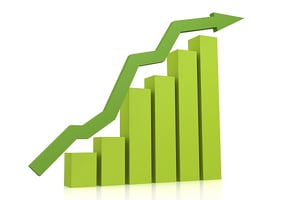 One of the major pieces of this strategy, content marketing & SEO, has led to the development of several new product pages, service pages, location pages, case studies, blog articles, and videos. This process has caused a dramatic increase in organic traffic to their website over time.
MACC is also actively engaging in digital advertising, where WebStrategies has established several highly targeted Google Search, Google Display, and LinkedIn campaigns. These campaigns continue to be optimized to reach their audience and reduce costs, while bring in more leads.
Finally, the MACC team utilizes HubSpot, one of the top CRM and Marketing Automation platforms. This platform has made drastic improvements in the efficiency of their marketing and sales processes and given them more insights into their marketing performance than ever before.
To see the full results of this case study, click here.
Here's what Scott Turlington, VP of Operations at Mid-Atlantic Controls Corp. had to say:
"WebStrategies came on board with us several years ago and immediately began to take our digital marketing to the next level with the help of HubSpot. Since the implementation we've seen substantial increases in the number of online leads and phone calls we get from our website and we highly recommend their team of talented SEO, content managers, and digital advertising experts. If you or your company is looking for a team to expand your SEO and digital marketing to new levels, then look no further."