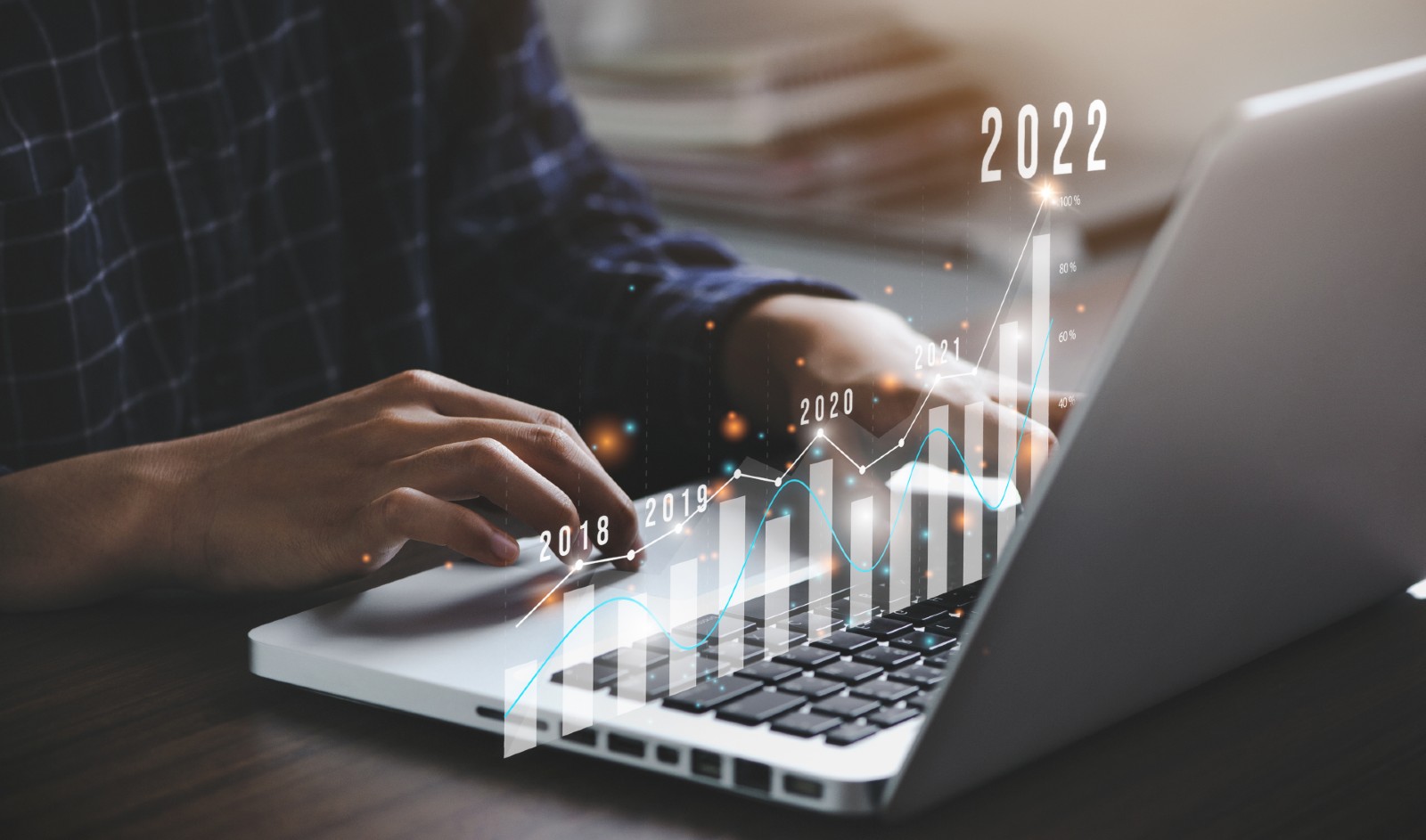 Is your credit union advertising meeting organizational goals?
In most cases, credit unions use advertising to serve one of the following purposes:
Increase market share
Increase loan applications
Increase share of wallet
Introduce the credit union to a new market
Announce a merger
Below, we explain what to do and what not to do to make sure your ads accomplish the goals of the credit union.
How to Increase Market Share through Advertising
What You Should Do:
To increase market share, utilizing both direct response and brand awareness channels is key. With direct response channels (like Google Search), a user should see your ad, click on it, and be motivated to apply then and there. With brand awareness, you shouldn't necessarily expect users to take action right away. These platforms (like Google Display ads, Facebook ads, and streaming ads) build awareness of the brand over time.
Also, think about increasing your share of voice, as market share often follows share of voice. To determine your share of voice, consider this question: Of all the financial ads that are advertising to your area, how many of those ads are yours?
Finally, this is a very important "do" for credit unions who are seeking more market share: measure the success of campaigns! If ads are working, there should be a correlation between when the campaigns ran and an increase in credit union membership.
If you are unable to get the membership numbers, take look at your website's organic traffic on Google Analytics. There should be a lift here as well. (Just take note that the upward tick won't align exactly with the time the campaigns ran. The lift will lag slightly behind the campaign.)
What You Should NOT Do:
It's not a good idea to bid on your own brand name in Google if you want to increase market share. This is because people who type your credit union's name into Google already know who you are and probably would have taken action anyway. Bidding on your brand name when you are trying to gain market share spends a lot of money for just incremental gains.
How to Increase Loan Applications
What You Should Do:
The first thing that you need for a successful loan ad is a compelling offer. What is your offer and is it competitive in your area? Even the best ads fall flat if they don't have an offer that competes in the space.
Also, consider where your applicant is in their buying journey when you want them to see your ad. This means putting money toward people who haven't made up their mind yet, not the person who already knows who you are and is going to apply regardless (these are the people who search your credit union name followed by the loan they are looking for).
Your target should be users entering keywords that indicate they are ready to apply but haven't determined a lender yet. Terms would include "[insert loan type] near me", "[loan type] lender near me", "[loan type] application", etc.
What You Should NOT Do:
Don't forget about user experience! If your ads have a strong click-through rate but aren't leading to conversions, audit your landing page and LOS experience. Is the landing page confusing with multiple links (other than calls-to-action to apply)? Does your LOS lose users in the application process? Make sure that the application process is as easy as possible for users to complete without confusion or frustration.
How to Increase Share of Wallet
What You Should Do:
To increase share of wallet with your existing membership, you'll need to target members on Google and Facebook. Using Google Display Ads, you can target ads to people who have been on your website and clicked online banking (this will allow you to separate members from non-members).
On Google Search, you can run ads that show only to people you know are members (using that same segmented audience list). This is an instance where you can bid a lot higher on keywords because the ads will only be shown to existing members.
Another option to get ads in front of members is to create an audience list on Facebook using member email addresses. This list could be for members who don't have a certain type of loan. Once the email addresses are uploaded, you will be able to show Facebook and Instagram ads to your custom list.
What You Should NOT Do:
Don't rely only on advertising when trying to increase share of wallet. Email marketing is a great, cost-effective tool to use in collaboration with ads.
And again, don't forget about the online experience! Creating excellent online experiences could be what puts your credit union over the top compared to another financial institution if the rates are the same or very similar.
How to Advertise in a New Market
What You Should Do:
When entering a new area, you need to make sure the community gets to know you. Brand awareness campaigns to introduce your credit union should be step one. In these ads, include copy about now being available in their area and ready to serve them.
This is a situation in which it's okay to bid on your branded keywords. Allocating a little budget in this area will help reach prospective members that have heard about you and are searching online to learn more.
What You Should NOT Do:
Don't forget to mention the accessibility of online and mobile banking. If people in the area will need to travel further to visit a branch, make sure to advertise that they can meet their needs virtually. Proximity to branches isn't as important as it used to be as long as online and mobile banking is accessible.
How to Advertise a Merger
What You Should Do:
Acquisitions and mergers are common occurrences in the credit union space. But navigating the advertising strategy behind a merger can be complicated. This is another instance where it is okay to allocate a small budget to bid on branded keywords; you'll want to bid on both the old credit union name and the new one to build awareness on the search engine results page (SERP).
Make sure that both members of the credit union being acquired and members of the acquiring credit union see advertising messaging. You can merge audience lists for both brands and show custom messaging to each group. Make sure to mention that the things that your members appreciate will continue after the merger (i.e. exceptional member service, giving back to the community, etc.).
Finally, utilize other platforms to get this message out as well. Communication should be spread via email marketing and through in-branch messaging.
What You Should NOT Do:
Don't end merger campaigns too soon. Campaigns to announce a merger should last longer than a month to get members comfortable with the transition.
Make Sure Digital Advertising Meets Your Goals
Advertising that meets organizational goals must be compelling and strategic. It also must have a budget that is appropriate for the size of the credit union and target audience. To determine what your ideal digital advertising spend should be, click below to access our credit union marketing budget calculator.
Want to learn even more about digital advertising for credit unions? We shared all of this information and more in our most recent appearance on the CUbroadcast talk show. You can watch the full episode here.