If you are in the business of selling, then you are probably already aware of the commonly used digital tool referred to as a Customer Relationship Management (CRM) system. However, you may be unaware of how powerful your CRM can actually be for your business.
Many manufacturers see their CRM as a repository for customer information (name, phone number, etc.), but a well-organized CRM can provide much more value than just collecting data.
What Does a CRM System Do?
In a basic sense, a CRM system allows you to keep logs on your prospects and customers so that you are always up-to-date on the communication they have received lately, and can cater your approach towards them appropriately.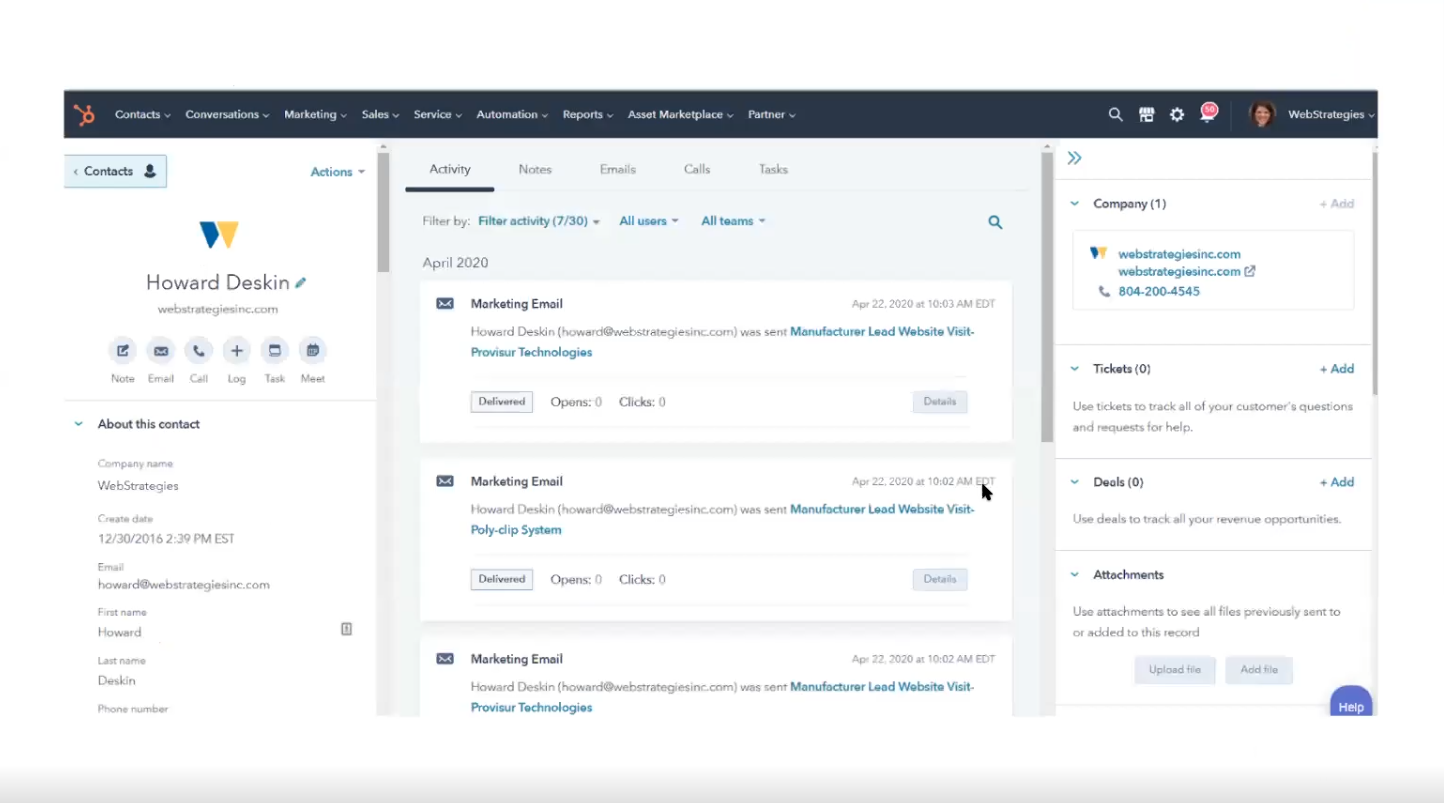 A CRM system will make it easy to keep detailed notes on specific interactions that you may have with prospects or customers, including:
Phone calls
Emails
Meetings
Past purchases
Future up-sell opportunities
All of this information can be easily accessed by anyone in your company who needs it so that your teams can create tailored strategies that are more personalized and provide your prospects with the information they need at the right time.
Integrating Sales and Marketing
Aside from being a database for prospect and customer information, a CRM system can act as a centralized hub for all of your marketing and sales activities.
When both marketing and sales teams use a CRM interchangeably, the potential for manufacturers to consistently generate new leads and close more sales grows exponentially.
For example, the contact behavior documented within your CRM can be used to segment your database into specific types of contacts. Each of these lists can receive different marketing messages depending on their actions with your company.
You could use these lists in combination with marketing automation to enter contacts into customized workflows, create individual email campaigns, or even run separate advertising campaigns based on the qualities of the prospects in your database.
Our Recommendations
There are dozens of Customer Relationship Management (CRM) systems on the market that your business can utilize, but not all of them have the same features.
At WebStrategies, our preference is HubSpot because it offers a very nice free CRM with a few marketing features built in, and it can be expanded into a very robust email marketing and marketing automation platform depending on the needs of the individual company using it. However, there are many other platforms such as Salesforce, Zoho, and Fresh Sales that are great for manufacturers and worth considering for your company.
If you are interested in learning more about how a CRM, and other digital tools, can help your business transition to digital-based marketing and sales strategy, watch our recent webinar on digital technology for manufacturing companies.