As a manufacturing company, you want to build your brand and connect with your audience in a way that showcases you as an industry authority and helps them understand how you can serve them and why they should choose you.
That's why you must develop digital marketing systems that will help you do just that. When you have a solid plan in place, your return on investment can be greater than you could imagine.
Learn to connect with your potential clients in the way they want with our guide to digital marketing for manufacturers.
What is Digital Marketing?
Digital marketing allows you to reach your audience via the internet, social media, mobile devices, and other digital channels.
Here are some examples that you'd see in a digital marketing plan for a manufacturing company:
Sending emails to your current clients or those interested in your services
Posting on social media platforms such as Facebook, LinkedIn and Twitter, and running targeted advertising campaigns to reach the audience most likely to convert
Sharing video content on YouTube
Creating content for your website to boost your organic reach on Google
Benefits of Digital Marketing to Manufacturers
The benefits of digital marketing for manufacturing companies span far and wide. Here are a few you might experience, depending on your marketing plan.
Establish Industry Credibility
One of the primary advantages of digital marketing is that it helps to establish your industry credibility. You can showcase your knowledge of manufacturing and highlight how you stand apart from your competition. When you share information on your products and services, along with thought leadership and insight on the industry, you can build trust with your audience by showcasing your competency.
Here are a few ways to establish your industry credibility using digital marketing:
Create a YouTube series of videos related to your top-selling product or service
Write a blog post dispelling the myths and misconceptions your ideal client has about working with your product or service
Send emails to your current clients with industry updates and how they may be impacted
Nurture Your Leads
One thing you've likely learned working in the manufacturing industry that's true across most industries is that not everyone is ready to buy from you as soon as they discover your business.
Digital marketing allows you to capture leads (those who are interested in your company) and nurture them over time until they're ready to make a purchase. Sales can come weeks, months, or even years after someone discovers your business, so nurturing them until they're ready to buy is a crucial part of the sales process. Otherwise, you'll only work with clients who are prepared to purchase from you on-site or who remember you down the road and return on their own.
Here are a few ways to nurture your leads using digital marketing:
Take an email sign up form to an in-person event and add those leads to your email list then communicate with them regularly via email
Create a lead magnet (ex. A free workbook or video series) that requires those interested in receiving it to give you their email address then communicate with them regularly via email
Share content regularly on social media so your audience gets used to seeing you and hearing from you
Develop Brand Awareness
To grow your business, you need more ideal clients and customers to become aware of your company. Digital marketing is a great way to make this happen. You can cater your content towards your perfect client in hopes of exposing them to what you offer so they can eventually become a customer. Building your brand awareness can also lead to more word of mouth recommendations, even from those who haven't worked with you directly.
Here are a few ways to develop brand awareness using digital marketing:
Post on social media about your products/services, how you support your clients, industry insights, and thought leadership pieces
Improve your website's search engine optimization (SEO) so you can boost your organic traffic allowing people to find out about your business while browsing online for topics related to manufacturing
Create blog posts, videos, social media posts, and other types of content to create a library of content that builds your brand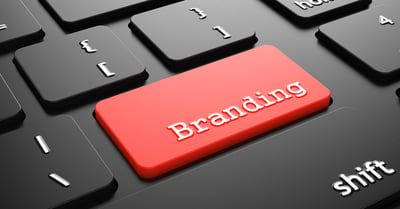 Showcase Your Products and Services
Along with sharing information about your industry and how you can support your clients, you have a great opportunity to showcase your actual products and services using digital marketing. When you provide an in-depth idea of what you do, it can clarify questions, allow potential customers to get a better idea of what you offer, and more.
Here are a few ways to showcase your products and services using digital marketing:
Share testimonials from past or current customers. They can be written or video testimonials, though keep in mind that video testimonials are more powerful.
Give a video walk-through of your products and services. You can go in-depth, answer frequently asked questions, and explain exactly how it can help your clients.
Offer behind the scenes content, which is quite popular because people like to get a glimpse of how things operate within a business. This can be more casual content that allows you to connect with your audience.
Create a Digital Marketing Plan for Manufacturing Company
The benefits of digital marketing for a manufacturing company are plentiful, but to get the results you want, you need a plan. That's why it's crucial to develop a digital marketing plan for your manufacturing company. This strategy, like any other that you create in your business, will keep your business goals in mind and outline how your digital marketing outlets can help you achieve them.
If you're interested in learning about how much manufacturers should plan to budget for marketing, click the button below.
Here are a few components of a digital marketing plan that you'll want to incorporate.
Create Content
Content is the primary focal point of digital marketing. There are different types of content you can create depending on your ideal client, your business goals, and what you're hoping to achieve through the use of marketing.
Each is beneficial in its own way, and you'll find that consistent content helps you to build your brand, connect with your audience, boost your visibility, establish your industry expertise, and more.
Website Content: Your website is a great place to add content beyond the basic information about your business and how to contact you. On your website, you can add video content, blog posts, lead magnets such as a free ebook, white papers, case studies, and more.
Blog Content: Blogging is an effective and impactful marketing strategy. It can significantly improve your website search engine optimization, which allows you to gain organic traffic to your website via Google and other search engines. Your blog content can also educate your audience about what you do and how you can support them.
Email Content: Email marketing allows you to introduce leads to your business, nurture your leads, and stay in contact with current customers. You can set up email automation to automatically send emails to those on your list based on how they interact with your business.
Social Media Content: Social media allows you to connect with your potential clients less formally. You can share various types of content via social media, including industry statistics, manufacturing news, updates about your company, behind the scenes videos, live stream Q&A sessions, customer testimonials, and more.
Develop Customer Personas
Your customer persona is the idea of who you're speaking to when you create content. It represents your ideal client and describes them in detail. You must know who your customer persona is because you want the content you create to resonate with the reader. If your persona is inaccurate, you might wind up attracting the wrong person to your business, which reduces the ROI you'll generate from your digital marketing.
The information included in a buyer persona can range greatly depending on how granular you want to get. In general, the more specific you can be, the better.
Here are the points that are often included when developing your customer persona:
Age
Gender
Location
Income
Education
Job Title
Personal and professional goals
Personal and professional values
Potential objections to the purchase
What drives their decision-making process
Hobbies
How they communicate
The media they consume
Social media they use
Daily routine
Current struggles related to manufacturing
What he or she doesn't want or like
Track Lead and Customer Actions
Lead tracking is the process of documenting and categorizing your potential clients based on how they interact with your business. When you track your leads' actions, you gain valuable insight into their behavior, which allows you to understand where they are in your pipeline and when it would be appropriate for you to take specific actions to convert them into a client.
Tracking also allows you to determine the content you should create and the advertising efforts you should employ.
Use Paid Advertising
You can use paid advertising through Google search and display ads, and social media ads, to attract and convert clients. While much of digital marketing is based on organic efforts, paid advertising can supplement your organic results by putting your business in a position to reach more of your ideal clients quicker. Paid advertising tends to perform quite well for manufacturers.
Improve Your Search Engine Optimization
Search engine optimization allows you to connect with your audience organically, which is the opposite of paid marketing through advertising.
When you improve your SEO, your website and other content are more likely to be found via search results without you having to pay for it to appear. Organic traffic can reduce how much you spend on paid advertising, and many consumers tend to trust organic traffic over paid results.
Secure Your Manufacturing Digital Marketing Plan
Digital marketing for manufacturers is a multi-faceted and highly impactful way of connecting with your audience, building your brand, nurturing leads, and more. To get a high ROI on your marketing, you want to develop a complete manufacturing digital marketing plan outlining the steps you need to take to achieve your goals.
Click the link below to learn more about how we help manufacturers get found and generate qualified leads online through the use of digital marketing.