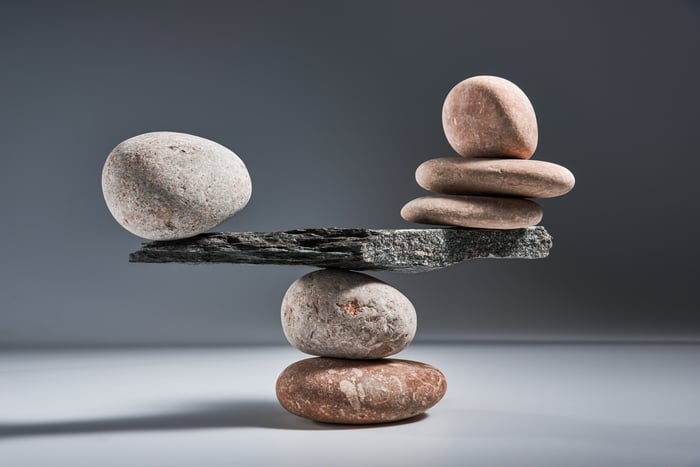 Like many other industries, marketing in the financial space is rapidly changing. Consumers are researching online for financial products at a higher rate than ever before, and FinTechs like Ally and SoFi are setting a new standard for the online experience that consumers expect from their financial partners.
With this continued shift towards digital, many credit unions face one big question: whether they should manage their marketing in-house or work with an agency.
In this article, we'll explore the key differences between in-house marketing and agency marketing to help you understand which approach may be better for your credit union.
Hiring a Credit Union Marketing Agency
Partnering with a digital marketing agency is a marketing approach for credit unions that involves working with a third party to handle some, or all, of their marketing efforts. Some of these areas may include search engine optimization, web design, digital advertising, email marketing, or social media marketing.
Here's a look at some of the positives and negatives that credit unions face when working with a marketing agency:
Pros
Access to a diverse skillset: Most marketing agencies have a large team of employees that are highly specialized in specific marketing tactics. The marketers at agencies are immersed in these tactics day-in and day-out and equipped with years of experience to deliver results.
Experience in the industry: Many marketing companies specialize in specific industries and have several clients of similar types. A credit union marketing agency will bring a wealth of experience in the financial space to the table and be able to apply the most effective marketing strategies instantly.
Outside perspective: Marketing agencies are full of diverse personalities and creative thinkers that bring a fresh perspective to a credit union's marketing strategy.
Efficiency: The combination of a large team, diverse skillset, and years of experience executing successful marketing campaigns help agencies work efficiently and minimize roadblocks. When working with an agency, you will receive more productivity per hour invested than a full-time, in-house marketing team.
Tools and Platforms: Agencies are well-connected and always keeping an eye out for new technology. Many will invest thousands of dollars into top-of-the-line platforms and tools to equip their clients with.
Cost: While a marketing agency's cost may not be affordable for extremely small credit unions, they're very cost-effective for medium to large-sized credit unions that require more marketing personnel to carry out their strategies.
Cons
Unfamiliar with the brand: While a marketing agency will surely take significant steps to understand how your credit union operates, this process takes time. This may mean several discovery meetings and research into your target audience over time. Before partnering with an agency, make sure you have an idea of what their process looks like..
Communication: Since an agency does not operate within a credit union, communication is not always as consistent as it would be with an in-house marketing team. When considering hiring a marketing agency, it's essential to find one committed to open, efficient communication and frequent meetings to discuss strategies and results.
Large client load: Many agencies balance several clients, which means that they're not fully committed to working on your credit union's marketing strategy at all times.
Hiring an In-House Marketing Team
Hiring an in-house team can mean that all of your marketing strategies are carried out by your employees, and there is no third party involved. This approach is standard among smaller credit unions that don't have the marketing budget necessary to hire an agency. Or, credit unions often use a hybrid approach with a small in-house team combined with a partnership with a marketing agency.
Here are some of the pros and cons of hiring an in-house marketing team in comparison to an agency:
Pros
Knowledge of brand: With an in-house marketing department, employees are immersed in your credit union's marketing strategy every day. Hiring new staff and getting them up-to-speed can be quicker than the process of acclimating a new agency to your business.
Control: An in-house marketing team will allow you to have a much more hands-on approach to your marketing planning and strategy. You can easily edit content, publish ads, or shift your entire strategy without communicating with an outside party.
Cons
Limited experience and skillset: Due to budget restrictions, you may be limited in the number of employees you can hire for an in-house marketing team. This requires you to be much more selective in the skillsets of marketers you hire, whereas a partnership with an agency gives you access to a team who usually has a greater depth and breadth of experience in several areas.
Lack of resources: Many in-house marketing teams at credit unions are limited in the number of resources, tools, and platforms at their disposal. This can make the work of an in-house team less efficient than that of an agency.
Which is the Best Solution?
It's hard to say whether relying solely on an in-house marketing team or an agency would be a better fit for credit unions because it largely depends on size, marketing budget, and other factors. However, in our experience, some of the best results come when credit unions utilize a mixture of both.
Why?
Because the knowledge and insight that a small in-house marketing staff brings to the table will only enhance the work that a marketing agency can accomplish. A team immersed in your operations every day that truly understands your target audience will help an agency create content that resonates better, hone in your advertising targeting, and improve the effectiveness of your marketing strategy as a whole.
Moreover, all marketing agencies are not the same and the services they provide can vary.
If you want to better understand the types of services you can expect to find from a credit union marketing agency, click the button below and head over to our credit union marketing resources page.