As a credit union, you want to implement marketing strategies that will provide you with a desirable ROI. Marketing automation helps you automate marketing processes across multiple channels to increase revenue and maximize efficiency to achieve your goals.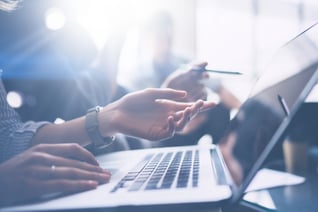 Credit union marketing automation enables you to experience various benefits such as saving time and money, strengthening sales and marketing, and scaling overall efforts to reach your ideal members and share personalized content.
1. Saving time
As most automation procedures do, marketing automation saves you time. While it does require an upfront time commitment, and you will have to update it periodically, it reduces your manual efforts in many ways.
Nurturing your leads: You can set up an automatic lead nurturing sequence that makes your lead feel like someone is personally reaching out to them without you having to lift a finger.
Segmenting leads: Your marketing automation system can segment your leads based on how they interact with your company. This then triggers the system to send marketing information that fits their goals.
Scoring leads: Your marketing automation system can automatically score your leads to help you prioritize the contacts who your sales team reaches out to first.
Publishing content: You can set content to be published automatically when your audience is more likely to engage with the content.
2. Saving money
Putting a marketing automation system into place also allows you to save money on your marketing efforts.
Reducing labor hours: With more of your marketing tasks being automated, you can reduce the hours spent on certain marketing jobs, which lets you allocate that time to other efforts.
Achieving a higher ROI: When your content is automated and optimized for the best customer experience, you achieve a higher ROI, which reduces your marketing costs in other areas.
Reducing member acquisition costs: When you attract a new lead or a new member, it's cheaper to keep them with your business than to attract a new person. Marketing automation provides a more personalized marketing experience, with a higher ROI, so you can reduce the amount you spend to bring in new members to your credit union.
3. Becoming more efficient
Marketing automation helps to improve your marketing team's efficiency, whether you have one or 10 people completing these tasks.
Organizing your content: Content can be a challenge to keep up with, but setting it up in your marketing automation system provides you an efficient way to keep it organized.
Automatically track prospects in the sales funnel: Instead of manually tracking where prospects are in your sales funnel along with where it is converting the best and the worst, you can do so automatically using your marketing automation system.
Automatically analyze data and receive reports: You can skip spending time on analyzing data and developing reports by using a marketing automation software that does it for you.
4. Understanding your target customers better
Marketing automation helps you to better understand your target customers through the use of artificial intelligence.
Scoring leads: Lead scoring provides insight into how your leads and members are interacting with your credit union. This information can offer valuable intel into where they are in their lives and what their financial priorities are.
Analyzing data: Similar to lead scoring, having extensive data on your leads and customers allows you to examine patterns based on their engagement.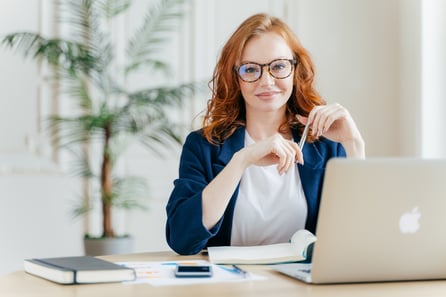 5. Boosting interaction with potential members
Once you have potential members, you want to make a good impression through your content marketing efforts. Marketing automation can help you do just that and improve their engagement with your content.
Marketing via email: Once a lead expresses interest in the credit union, it's your duty to welcome them, remain in contact, provide information and value to encourage them to join if it fits their needs. One of the best ways to do this automatically is through the use of email marketing.
Segmenting leads: Instead of sending the same content to everyone on your list, you can market to them based on how they are segmented within the marketing automation system. This makes the content feel more personalized and relevant, reducing content overload and improving engagement rates.
6. Strengthening sales and marketing
Your marketing automation system is ultimately designed to help you improve your sales and marketing overall.
Scoring leads: Lead scoring lets you know who is most interested in your products and services and who you should pursue first. Approaching it in this manner allows you to reach out to those who are more likely to convert, which gives you a better ROI.
Segmenting leads: Content is more likely to convert when it is relevant. Lead segmenting lets you send the most relevant content to your members and potential members, which provides a better experience and more effective marketing.
7. Scalability
Finally, using a marketing automation system can help your credit union to scale. This is more achievable because as you continue to grow, you can add leads to your funnel and connect with more members/potential members through your content marketing. This can be easily managed while providing a personalized and quality experience for each person through the use of automation.
Is Credit Union Marketing Automation The Next Step?
There's a reason, or seven, why credit unions are using marketing automation to improve the quality of their marketing efforts. Whether you're looking to scale your credit union, increase engagement, improve efficiency, or save time and money, marketing automation is a viable option to consider to achieve these goals.
There are many credit union marketing automation systems available, but we recommend one above all else. Learn about the best marketing automation system for credit unions.