Introducing a way to automatically sync your HubSpot with your MeridianLink LOS.
No more manual exports. No more uploading csv files. No more out-of-sync systems.
Sync your systems with a one-time investment and setup fee.
Requirements: Hubspot and the newest version of MeridianLink
Connecting MeridianLink with Hubspot will finally allow credit union marketers to:
+ unleash the full power of HubSpot using up-to-date LOS information, including application submitted, approved, rejected, and funded
+ connect digital marketing campaigns directly to funded loan data
+ visualize loan applications in the HubSpot deal pipeline, complete with loan value and application status
+ trigger automated emails and notifications based on application status
See the Integration in Action
1. Deal pipeline in your marketing automation tool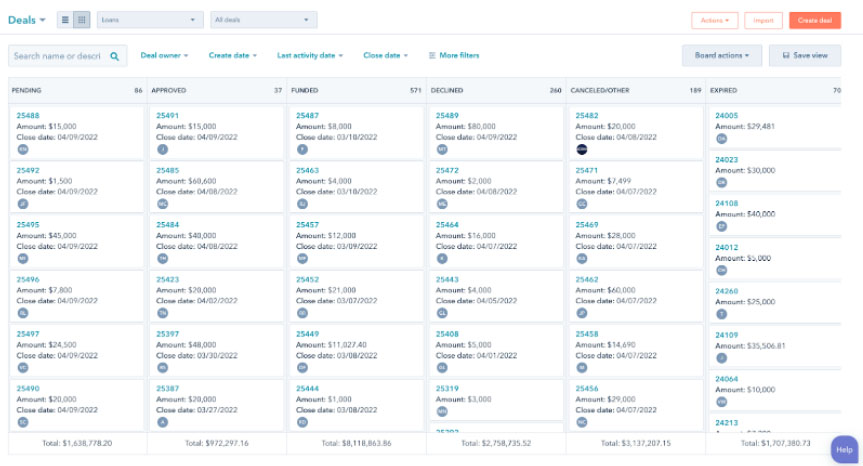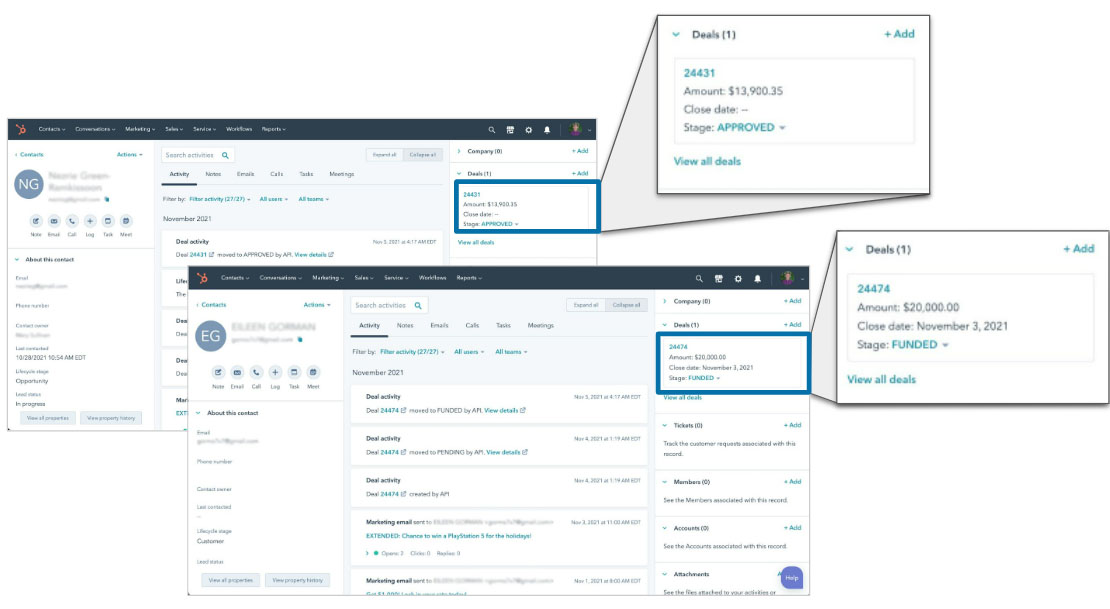 2. Contact level tracking
3. Applications and Funded Loan Amounts by Channel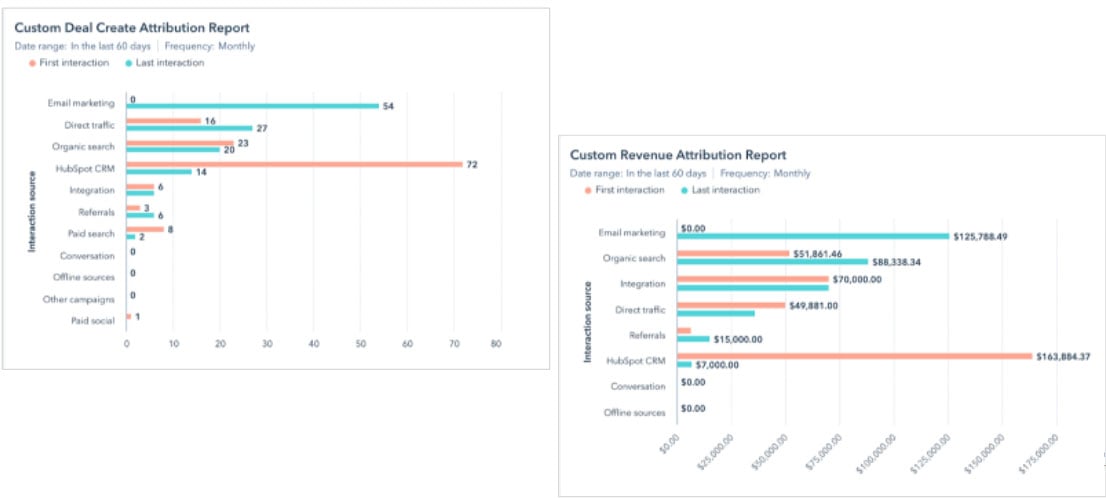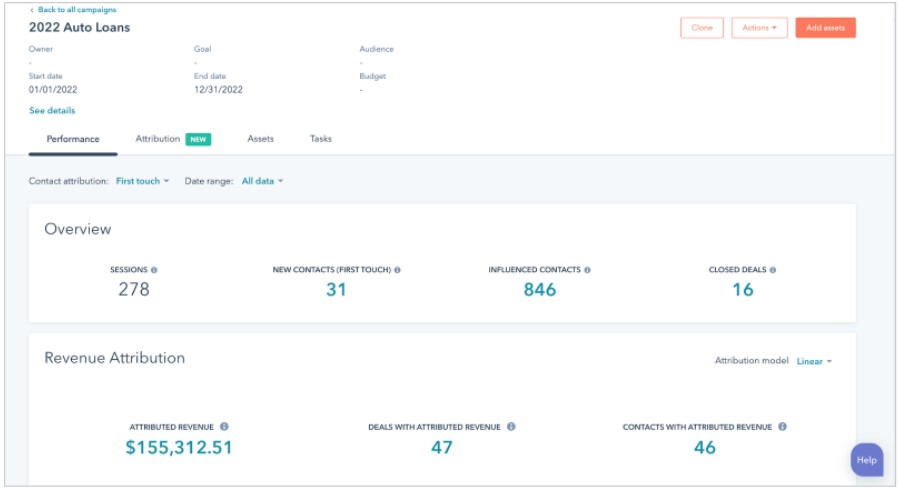 The integration is available now for Meridian Link and HubSpot users!
What if I don't have Hubspot and/or MeridianLink?
We are actively working to expand functionality to additional LOS and marketing automation platforms. Fill out the contact form to let us know you're interested and we'll be in touch when your systems are compatible.